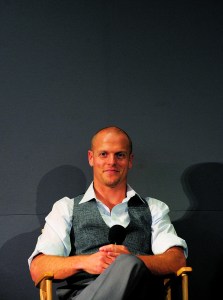 Beverages, perhaps more than any other indulgence, have fascinated me since my first sip of Pocari Sweat in Japan. From Brazil to Zimbabwe, each locale has its signature drink, and some are as defining of the culture as the people themselves. Here are my top four beverages in the world.
1. Yerba Mate 
Buenos Aires, Argentina
Consumed from a gourd, yerba mate is the food of the gods. It contains three stimulants (caffeine, theophylline and theobromine) and provides an extended increase in mental performance without a subsequent crash. I credit thisbeverage with producing my first book. Pura vida!
2. Cold Mugicha Barley Tea 
Tokyo, Japan
Mugicha is the anti-heat weapon of choice for millions of Japanese and Koreans. It has a strong flavor, but the few sessions it takes to appreciate this unique drink are well worth it. It improves circulation and helps decrease body temperature. A delicious and acquired taste.
3. Long Jin Cha

Green Tea
Hangzhou, China
The famous "Dragon Well" tea of the Western Lake district is well known. It is one of the best teas in China and delivers a beautiful combination of lightness, mild taste and immediate alertness.
4. Acai
Rio de Janeiro, Brazil
Acai, an Amazonian berry, can be found on any beach in Rio. Generally served with a dash of guarana syrup for caffeine, it looks like purple frozen yogurt and is delicious with a bit of granola or banana on top. Just keep an ear open for "acai, acai, acaiiiiiiii!" and look for tan men carrying coolers on their hips or heads. 
Tim Ferriss is the author of the #1 New York Times best-sellers, The 4-Hour Workweek and The 4-Hour Body. More than 1,000,000 readers per month visit his blog at www.fourhourblog.com.
A longer version of this post first appeared on Tim's blog, www.fourhourblog.com.