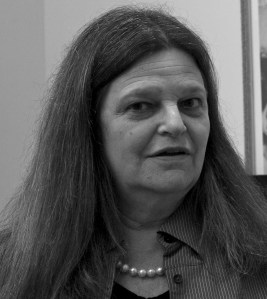 Lindy Hess, who passed away early last week, spent the past 25 summers helping recent college graduates with literary aspirations get a foot on the lowest rung of the publishing ladder as the director of The Columbia Publishing Course (formerly The Radcliffe Publishing Course, until it moved to New York in 2001).
Book publishing, an industry whose low entry salaries have not increased significantly in decades, even as financial setbacks have made those same jobs harder to get, continues to be a romantic ideal for many English majors.
This was where Ms. Hess fit in. It wasn't really about the course itself, a "six-week intensive in all aspects of book and magazine publishing," as graduates were instructed to call it on their résumés, although it did serve as a sort of primer to the publishing world.
Courtesy of Ms. Hess, participants enjoyed reminders of publishing's shabbily genteel past. At weekly "sherry hours" serving Yellow Tail, earnest 21-year-olds, their theses about obscure poets still wet from the  printer, learned that a commercial book is a good thing and that publishing is still a noble profession.
"The Columbia Publishing Course under Lindy Hess was the Rick's Cafe of the publishing world—everyone who mattered, or hoped to matter one day, crossed its threshold. There would be Lindy, holding court with a warm laugh, a flip of the hair, and a direct question—the kind that might change the direction of your life," Lucas Wittman, The Daily Beast's culture editor and an '07 CPC alum, told Off the Record.
"To be a student there in your early 20s was to first taste the glories of publishing—the gossip about the famous writers, the ins and outs of publishing books that mattered and still losing money, the frisson of meeting publishing titans descended from their Midtown aeries."
"She had an incredible place in our industry," said Morgan Entrekin, the publisher of Grove/Atlantic, who graduated from the program in 1977, more than a decade before Ms. Hess took over. "I can't think of anyone who could have carried it on and created such a sense of community."
Every year, Mr. Entrekin would speak at the course and then take the 100 aspiring publishing assistants to a nearby bar. He also used Ms. Hess as an HR department.
"I'd call Lindy for hiring advice. She was a great resource," he told OTR. "She would send me people two or three years in who felt stymied at corporate houses, as well as entry-level assistants."
Mr. Entrekin estimated that over the years, more than 20 of his employees have been graduates of the program. "There was a selection process to get in, and it meant that the graduates were already willing to make a commitment to book publishing."
Although many skeptics note the $7,436 price tag for six weeks of networking, the vast numbers of English grads who continue to apply often see it as some sort of life raft. What's another several grand tacked onto the end of a pricey education to have some peace of mind in those spotty months after graduation?
After all, it's better than plastics for the high-minded yet somewhat practical graduate, and it comes with a six-week extension of dorm living. Or at least, that was our rationale when we enrolled in the course in 2007.
And it wasn't the worst idea. The publishing course may not have been necessary, but it helped. A lot of people trusted Ms. Hess's opinion.
"She was also a gossip and fun to talk to," said Victor Navasky, the former editorial director of The Nation and current professor at Columbia's Journalism School, where the program is housed. "You don't want to make her a legend. She was too real to be a legend."