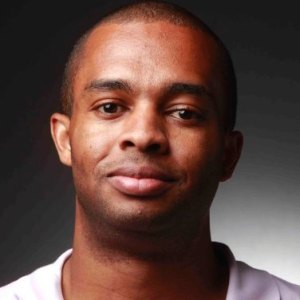 Joel Anderson is leaving The Tampa Bay Times for BuzzFeed, where he will be a senior sports writer. Mr. Amderson, who covered sports for The Tampa Bay Times, has written about  the college football national championship, the Final Four, and the National League Championship Series and was a college football benchwarmer at Texas Christian University.
"Joel will bring his background as a sports reporter to bear on BuzzFeed Sports subjects, picking off our own angles on national stories as well as pursuing his own projects," said BuzzFeed's Sports Editor Ben Mathis-Lilley. "We expect that he'll continue to do stories with a critical, sociological tint — in the past he's written about laws that affect low-income renters, gay rights and athletes, and his own experience as a football player who suffered multiple concussions. He'll also more generally just be our expert on football and the South. We couldn't be more thrilled to add him to the team."
Mr. Anderson has written for a slew of publications including  The Fort Worth Star-Telegram, The Shreveport (La.) Times, the Associated Press, and The Atlanta Journal-Constitution and contributed  The Huffington Post, The American Prospect, The Root and PostBourgie.
"It was an opportunity that I simply couldn't pass up. As someone who spends a lot of time reading and writing for the social web, there's no better place than BuzzFeed to find readers who get their information in the same way," Mr. Anderson, already an enthusiastic member of the BuzzFeed team, said. "It's an exciting time to write for a company that's not beholden to old methods of newsgathering but is also respectful of its usefulness in this new age of journalism."
Mr. Anderson, who will start on August 19, will be based in New York.