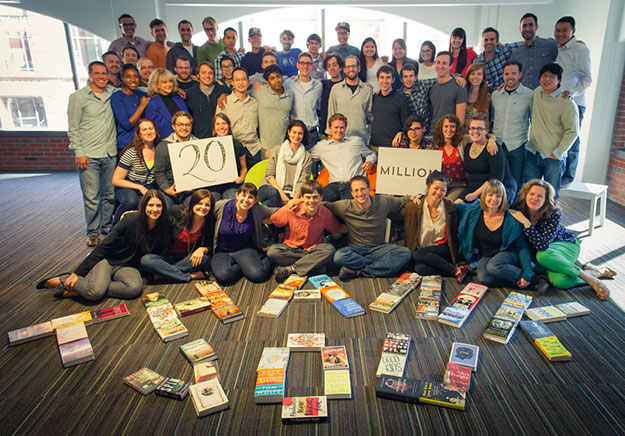 Goodreads, the book-focused social network Amazon purchased back in March, just announced that it's now got 20 million members, who've written 25 million reviews total. That's double the number of users the site had just 11 months ago.
What's remarkable about that jump is that Goodreads has been kicking around since 2007, growing steadily but not exactly knocking anyone's socks off. (And yet they managed to restrain themselves from a half-dozen pivots and an acqui-hire. It's almost like they're in this because they really believe in their specific idea!)
So why the hockey stick now? Talking to TechCrunch, CEO Otis Chandler credited three drivers: the number of reviews has hit "critical mass," plus the site is seeing big growth on mobile and internationally.
We also suspect the rise of the GIF review, which finally allows readers to give full vent to their feelings about 50 Shades of Gray, might also have something to do with the growth.