Did anyone ever say we shouldn't wear diamonds to the beach? Probably. But they are so durable, and glint delightfully in the sunshine. So whether you like to sunbathe or play beach volleyball, rock a diamond to add even more shine to your beach day!
Traveler: Recently, she has been sighted in Turks and Caicos and the South of France. Who knows when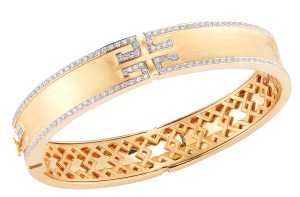 she will leave us next? On her wrist, she wears the Medium Width Bangle from Ivanka Trump's Metropolis Collection (Small: $12,000; Medium: $12,500 Large: $18,500), a line inspired by our favorite city: New York. Although she loves to chase the sun around the globe, this world traveler keeps a little New York with her wherever she goes.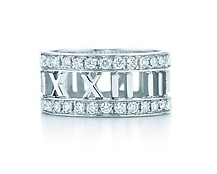 The Seafarer: When she cruises her speedboat along the Sound (or the open sea, as she likes to call it), she channels her inner powers of navigation, as if she were Atlas the Titan himself. She shows devotion for her one true love with her Tiffany & Co. Atlas Open Ring ($3,500). Set in 18-karat white gold and with round brilliant diamonds, this ring is as strong and sleek like the woman who wears it.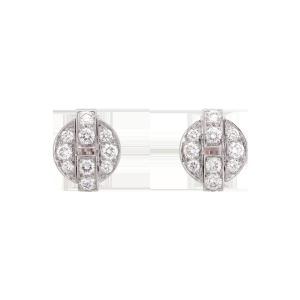 The (Volleyball) Player: Bump. Set. Spike. This toned, bronzed beauty plays hard. If you're looking for studs on the court, look no further than her Cartier Himalia Earrings ($7,350). These dazzling posts, combining pearls and diamonds in a white gold setting, fit snugly in her ears, making them a practical and glamorous choice for her active lifestyle.
The DayDreamer: Letting the sand slip between her toes and the waves wash over her feet, the daydreamer often goes for long walks along the shoreline, where she considers her life goals and aspirations. Around her neck, she wears the Perlée Pendant with diamonds from the Van Cleef & Arpels Perlée Collection ($4,550), in which each bead protects a wish.
The Sun-Bather: She loves to relax, but she also appreciates all things luxury. There's no reason she shouldn't soak up the sun in style. Spotted under her large floppy hat was the glimmer of these Leviev Diamond Hoop Earrings (Price on request). Set in 18-karat white gold, and with diamonds totaling 20.90 karats, these hoops round out this chaise-lounger's polished look.