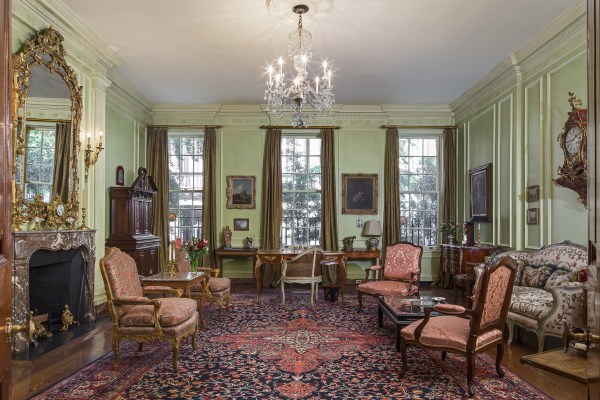 Dottie Herman is the CEO and president of one of the largest and most well-known real estate agencies in the country: Prudential Douglas Elliman. Under her leadership, the company has also become one of the fastest-growing firms in New York. She has made more than one Power 100 list, received the Guardian Angels' Outstanding New Yorker Award and was named one of New York's Most Influential Women by Crain's Business.
The Observer sat down with Ms. Herman for her latest thoughts on the market, the highs and lows of the Hamptons and of course, what makes a townhouse worth $19.5 million.
Q. What is the current state of the market in the Hamptons and the city?
A. With respect to the Hamptons, the market is strong in all price categories. At the very top of the market, you have super luxury homes moving. However, since it's summer, many of them are rented out and cannot be shown. Homes priced at $1M and under don't last on the market if they're priced well. Although credit is still tight, home values have started to rise in the last year, and people are beginning to see their equity come back. NYC is always fine, because it is not a seasonal market; it's a year-round, global city that competes with other global metropolises like London and Hong Kong. New York City also attracts a lot of interest from foreign buyers who look to U.S. real estate as a safe haven for their investments. It's safe, it's clean, and there's a real drive to live in Manhattan. These factors help to keep inventory tight and push prices up.
Q. How steady has market recovery been since 2011?
A.  In 2011, the market started to really pick up, and homes have been selling ever since. Considering that the Hamptons is a second-home market, it really recovered well, and at this point in time we are pretty much to peak prices in the last boom.
Q. Are there any huge properties on the market right now or that have recently sold?
A. In the Hamptons, we have a $58.5 million estate on the market in Water Mill, and in Manhattan we have a $95 million penthouse for sale at the Sherry-Netherland. These extremely high-priced sales are happening all the time now. Most recently, an agent of mine closed on an UES townhouse for $19.5 Million. In the Hamptons, we have seen a number of oceanfront sales exceed $20 million in the last year or so. In New York City, people pay top dollar for great amenities and great views. They want the complete package—health spas, concierge services, and all the bells and whistles available 24/7; that's why it's been dubbed "hotel living." To know that you are experiencing the best of the best in one of the greatest cities in the world, well, that's worth a lot.
Q. Which properties are selling better, old or new (construction), and how does that vary from neighborhood to neighborhood throughout the city?
A. That really depends on the buyer. There's something for everyone in New York City, and that's the beauty of it. However, since there's less inventory in new construction, new always goes fast across the board.
In the Hamptons, the beach is the big draw. People want to live near it, if not directly on it. That will never go out of style. The Hamptons has miles and miles of pristine ocean coastline and beautiful scenery along the sound. It's really just a very special place.
Q. Do people look for different attributes in a Hamptons home than they did 10 years ago?
A. There's not a whole lot of difference—they wanted space for entertaining, and a place to bring their families and friends. Whether it's new or old, traditional or modern, people want to be in the Hamptons. The trend of people buying second homes is going to continue.
Q. What do people seem to require in a summer home that they don't in their townhouse in the city?
A. In a summer home, people want a lot of things that they want in a city home but on a grander scale. They need more space for entertaining, and green space outdoors.