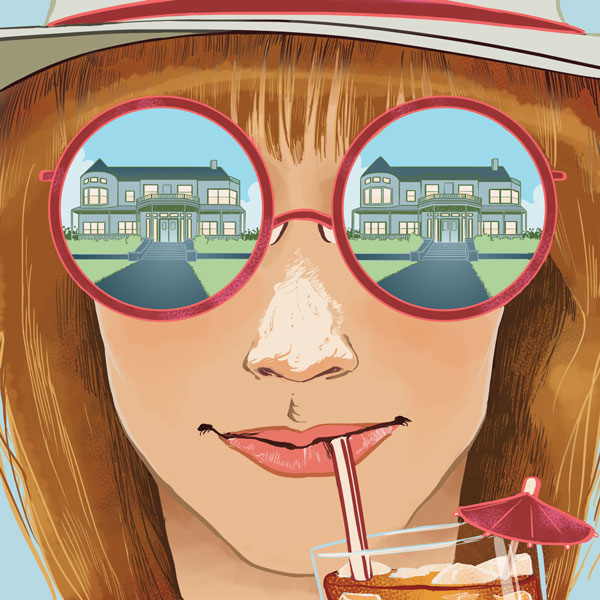 As the summer rolls on, the collective consciousness of New York once again moves to its beach-filled brother, the Hamptons. Amongst the mansions and the mega-mansions, it's not just the number of visitors that's booming—the Hamptons Real Estate market is back.
Even if values still can't compare to their dizzying pre-2008 heights, buyers are regaining confidence in the eastern villages, and new buying patterns have been emerging throughout the year. Huge trophy houses are finally selling, and hot new areas are unexpectedly taking off.
House sales have been much brisker than in past years, according to Cia Comnas, the executive managing director of Brown Harris Stevens. Typically, January and February are very quiet months, and 2013 was expected to follow that trend. This year was even tipped to be calmer than usual, due to buyers' perception of the effect of a spike in capital gains tax in its beginning months.
However, 2013 has so far proved different:
"In January and February the buyers stayed out here, which we were kind of surprised about," said Ms. Comnas. "We typically have
more kind of summer rental activity at that time of year, and the buyers don't typically come back out until March or so."
Sales in the $2 million to $3.49 million range were up 41 percent on the same period last year, according to Town & Country.
The trend persisted as the year went on, with the strong selling season of the first quarter carrying through into the summer months. Ms. Comnas attributes this to a little more pragmatism in the sellers:
"A lot of properties had been on the market for a while. The owners got a little bit more realistic in their pricing and priced it better into the market. Those properties that were sitting for a while moved and they were traded. That's a good thing."
One property indicative of this trend was The Farney House in Sagaponack. It was designed by Philip Johnson in 1946 and includes 3.6 acres of prime oceanfront property, including 363 feet of beach frontage.
The house was originally priced at $35 million in 2009, dropping to $29.95 million and then $24.95 million, and was eventually sold for $24 million, $2 million more than what the owners paid in 2008.
"The right buyer came along, and the property is also landscaped so beautifully, which is unusual for an ocean front," Ms. Comnas said. "Sometimes it's just beach grass. It even had a putting green that had been incorporated into the landscape design. That traded this year, which was great, and it set the record so far for trades in Sagaponack."
The general market increase in the vacation spot can be attributed to increased confidence in the economy, which has been slowly rising since the gray years following the 2008 recession.
"Confidence is back, all over the Hamptons," said Eddie Shapiro of Nest Seekers International, who heralds the return of upscale commerce as an indicator of the revival of the area. "Main Street is at full capacity, there are no available stores. A year or two ago, Gucci vacated. Big retailers just got up and left. Now, every single store is fully occupied."