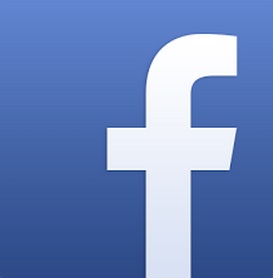 For the past two months, I have intermittently been barred from Facebook (META).
The first time it happened was in June, when I tried to post my Israel Hayom column. Suddenly, a window popped up, telling me that inappropriate material had been found on, and removed from, my page. I was warned that if I continued violating Facebook's "community standards," I would be banned from the social network for good.
The notice included a link specifying these standards, and a demand that I click to acknowledge I had read and understood them. Failure to do so, it said, would result in my inability even to open Facebook to read my newsfeed. I complied.
The following statement appeared: "Facebook gives people around the world the power to publish their own stories, see the world through the eyes of many other people, and connect and share wherever they go. The conversation that happens on Facebook–and the opinions expressed here–mirror the diversity of the people using Facebook. To balance the needs and interests of a global population, Facebook protects expression that meets the community standards outlined on this page. Please review these standards. They will help you understand what type of expression is acceptable, and what type of content may be reported and removed."
Underneath the explanation, examples of unacceptable content were listed. Among these were "violence and threats," "self-harm," "bullying and harassment," "graphic content," "nudity and pornography," and "hate speech."
I was puzzled. Neither I nor anyone else who had shared articles with me had engaged in any of the above. And, as eagerly as I searched, I couldn't locate a single dirty picture on my timeline.
Indeed, the only activity visible, other than the occasional photo of one of my family members, was political in nature.
Since global politics is what I write about–with an emphasis on the defense of Israel and criticism of its detractors–this is obviously what dominates my Facebook page. Comments on pieces I post are also related to issues of foreign policy, Zionism, anti-Semitism, the Middle East and the United States.
What, then, could possibly be the reason for my suspension?
Figuring at first that it must be some kind of error, I simply chalked it up to spam and waited until I was allowed back into Facebook's good graces.
When this warning appeared a second time, however, I did what I always do when baffled by cyberspace–I called my kids. After admonishing me for being an idiot where the Internet is concerned, one of them told me to change my settings. This would prevent other people from posting on my page without my permission. I took his advice and assumed I had solved the problem.
The very next day, I received the warning again, this time with a slightly harsher tone. After all, I had become a serial offender. I was banned not for 24 hours, but for three days. This meant that not only was I unable to post anything, but I could not even "like" anyone else's posts.
The only good thing about this was that it gave me the chance to snap back at my son that maybe I'm not such an idiot. I had done as he had instructed, and  was still getting the menacing message. Ha.
The next step, we decided, was to send a message to the folks at Facebook. Hey, I hollered, I haven't been posting anything incendiary. Please advise. Alas, no response was forthcoming.
Again I returned to the rules of conduct, to see if I could decipher what I was doing wrong and how I could make it right. The clue was at the bottom of the "community standards" page, in a paragraph titled "Reporting abuse": "If you see something on Facebook that you believe violates our terms, you should report it to us."
In other words, someone has been complaining about me to Facebook, reporting abuse on my part. This person clearly doesn't like what I have to say–which is always from a conservative viewpoint–and has come up with a way to silence me through bullying.
It is actually he or she who is violating Facebook standards, not I. But there is nothing I can do about it, other than go on the defensive, and so far not very effectively.
This is exactly how the enemies of Israel operate. They repeatedly accuse the Jewish state of acting in an illegitimate fashion, thereby placing the burden of proof on the unwitting defendant. It is a brazen and shameless tactic. And it works like a charm.
Facebook is a private enterprise that has the right to choose its users. Those users do not pay for the privilege; and it is a huge privilege for writers to have access to such a massive readership. Whoever has been targeting me knows this full well.
He or she is also aware that all one has to do to ruin Israel's reputation is to cast aspersions. Social networking takes care of the rest.
UPDATE (7:55 pm): The Observer received the following statement from Facebook:
As our team processes more than one million reports each week, we occasionally make a mistake. In this case, we mistakenly removed content from Ruthie Blum's profile, and worked to rectify the mistake as soon as we were notified. We apologize for the inconvenience caused due to the removal of this content, and we have already taken steps to prevent this from happening in the future. Additionally, we have removed any blocks on associated accounts.
Ruthie Blum is the author of To Hell in a Handbasket: Carter, Obama, and the 'Arab Spring.'