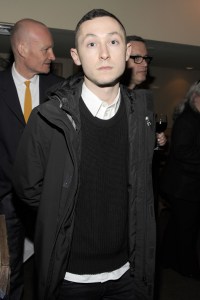 Alex Gartenfeld, who left New York to work as a curator at the Museum of Contemporary Art North Miami, has been named the interim director of that museum. He began working at MOCA in May. The museum's former director, Bonnie Clearwater, stepped down in July to take a job at the Museum of Art Fort Lauderdale. She will start her new post in September.
The museum's first show curated by Mr. Gartenfeld, the former online editor of Art in America and Interview magazine and co-proprietor of the short-lived but influential West Street Gallery, will open September 27. It is called "Love of Technology" and will include about a dozen international artists who "look at the ideologies that bind human users and technological objects." Ian Cheng, Ben Schumacher and John Keenan, Josh Smith and Anicka Yi will be among the participants. Following that, "Tracey Emin: Angel Without You," which was curated by Ms. Clearwater, will open in December.
In the meantime, the museum will conduct a "comprehensive international search" for a new director.