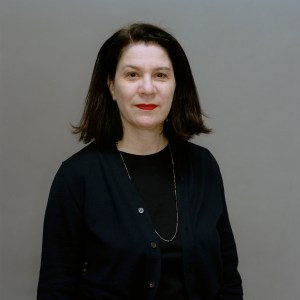 Amsterdam's Stedelijk Museum announced today that Ann Goldstein has tendered her resignation as artistic director. Ms. Goldstein, who will serve through Dec. 1, was appointed general and artistic director in June 2009, after serving as curator at Los Angeles's MOCA from 1983 to 2009. She began working with the museum in October 2009, and officially took up her title in January 2010. While at the museum, she oversaw its reopening, after nearly nine years of being closed for renovations.
"I announced my resignation…confident that my work is done and the museum is firmly poised for a new artistic director to lead it into the future," Ms. Goldstein said in a statement. "I feel a strong affection for this remarkable institution's exceptionally devoted staff, board, and community, and have often said that the esteemed and inspiring history of the Stedelijk is part of my DNA as a museum professional. It will surely always remain close to my heart."
The chairman of the museum's supervisory board, Alexander Ribbink, said in a statement:
It is with regret that the board of the Stedelijk Museum received Ann Goldstein's resignation. Ann led the Stedelijk through an important and challenging period of its existence, enhanced its international visibility and successfully oversaw its reopening.
As director, Ms. Goldstein oversaw one-person shows of work by Mike Kelley (which comes to MoMA PS1 in October), Aernout Mik, Jo Baer and Lucy McKenzie, and acquired more than 1,500 works for its collection.
In January 2013, the directorship was divided into separate artistic and managing director roles, with Ms. Goldstein taking on the former position and Karin van Gilst the latter. The board stated that Ms. van Gilst will continue to manage the museum as it works to appoint a new artistic director in the first half of 2014.