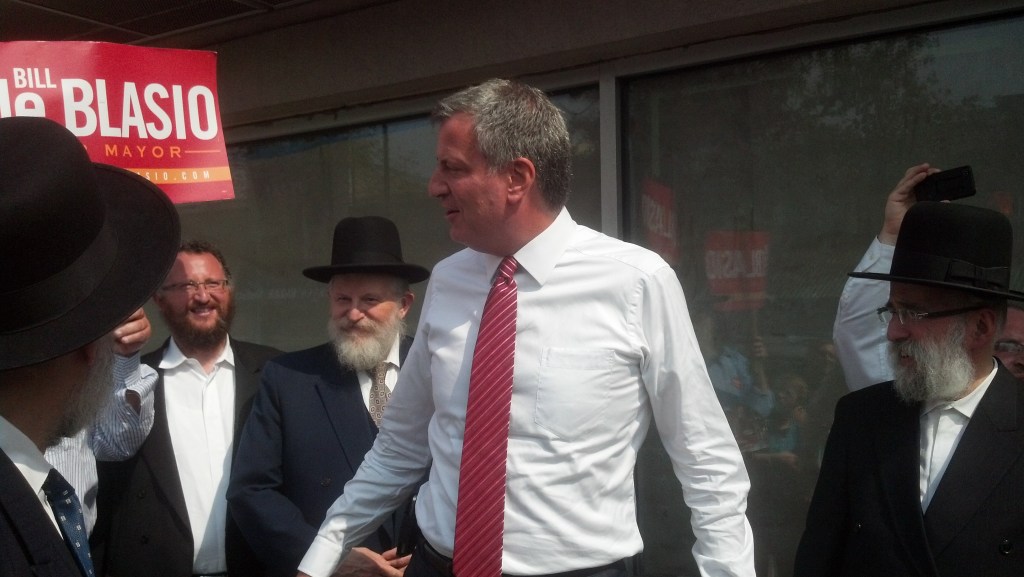 Bill de Blasio says he's decisive, no matter what the The New York Times may say to the contrary.
This morning, the paper of record ran a front-page story examining the mayoral candidate's leadership style through the lens of how he managed Hillary Clinton's U.S. Senate campaign and walked away somewhat unimpressed. Mr. de Blasio was labeled "frequently indecisive" and sometimes "agonizingly inefficient in a high-pressure, ever-shifting situation," among other criticism.
But at a campaign stop in the Boro Park neighborhood of Brooklyn today, Mr. de Blasio insisted this depiction was inaccurate.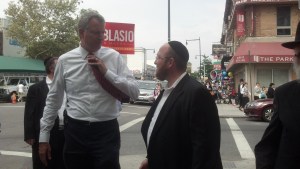 "I absolutely am decisive," he told Politicker, pivoting from personality to policies. "I'm decisive about the need to tax the wealthy for our schools. I'm decisive about the changes we need to make in policing and many other matters."
Mr. de Blasio further suggested that perhaps he may seem indecisive–the Times article included an anecdote about him refusing to end a painful conference call that debated every minute detail of campaign signs–because he very deliberately listens to competing viewpoints.
"Look, one thing was true in the article: I do listen to people. I do seek different opinions. I do seek to bring together different perspectives. I'm proud of that fact. We've had a mayor of New York City the last 12 years that has a lot of trouble listening to people," he said. "There's no contradiction between listening well and being a decisive leader."
Overall, Mr. de Blasio said that he's "very, very proud to have served as Hillary Clinton's campaign manager."
He also pointed out that Ms. Clinton won.