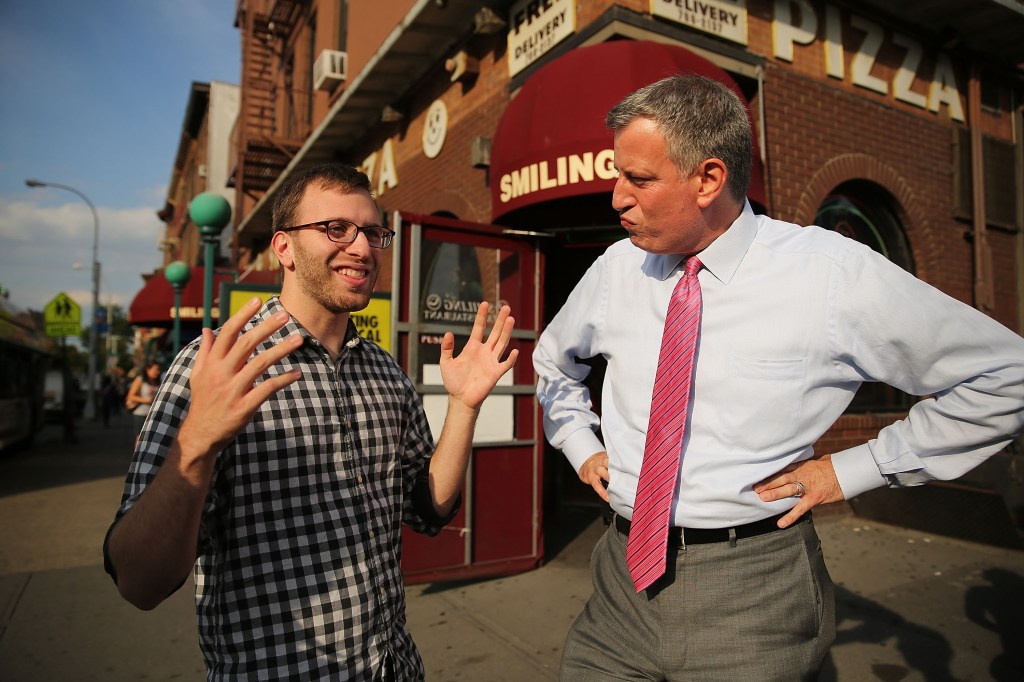 Bill de Blasio may be a white guy, but, according to his daughter, he's not a boring one.
Mr. de Blasio, whose mayoral campaign has increasingly been featuring his multiracial family, was introduced by his daughter at a Sunday ping pong fund-raiser with Susan Sarandon. The daughter, Chiara de Blasio, put her support for the city's public advocate in rather direct terms.
"I'm so happy that I get to work with my dad and the rest of my family on this campaign," she said, according to a video tweeted out by Mr. de Blasio's campaign this morning. "It'd be one thing if I just thought he was like some boring white guy who didn't know what he was talking about," she added, prompting laughter from the crowd.
Explaining why Mr. de Blasio is so much more, Ms. de Blasio continued, "But he cares about everybody in this city. Every different type of person: you know, rich, poor; black, white, blue–whatever. That's what we really need."
Watch below:
[youtube=http://www.youtube.com/watch?v=Fwem876XLUw&w=420&h=315]