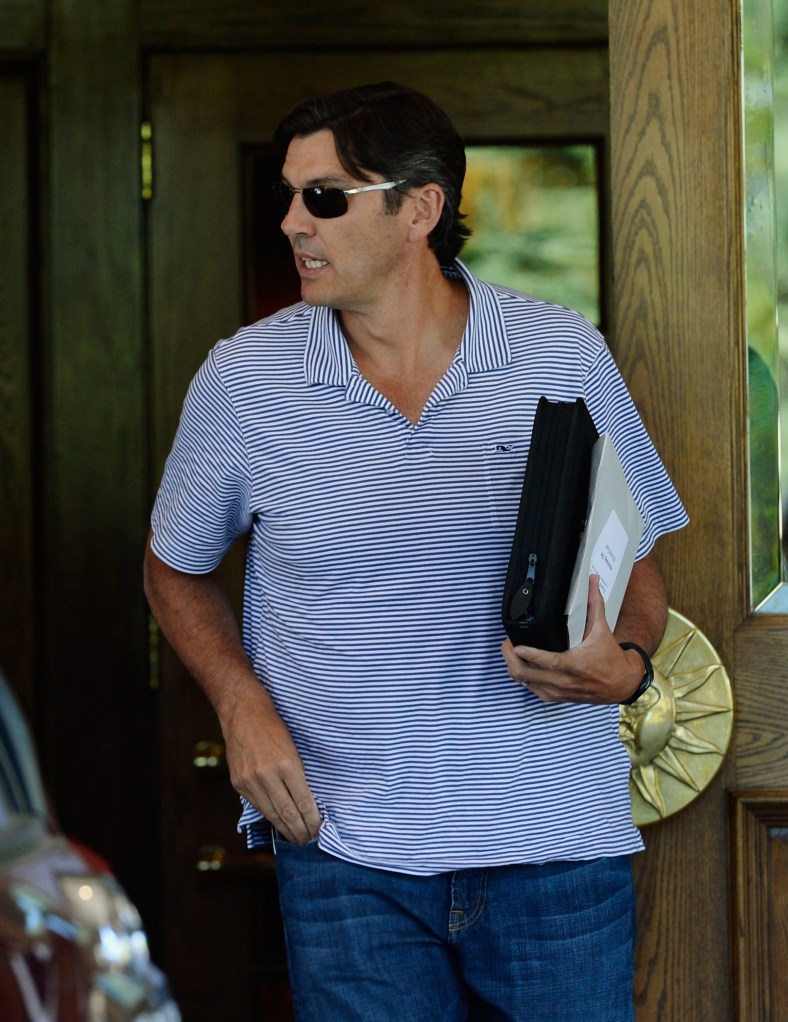 We knew things weren't going great over at AOL, but we'd no idea CEO Tim Armstrong had gone full Greta Garbo.
Earlier today, Mr. Armstrong gathered the employees of Patch together on a conference call to announce hundreds of site closing and layoffs, effective next week. Now, that was never going to go over very well. But according to reports published by Jim Romanesko and TechCrunch, the CEO made things even more miserable by, it seems, abruptly firing someone (maybe a creative director) who tried to snap a photo of Mr. Armstrong:
"'Abel, put that camera down. You're fired. Out,' Armstrong said. After a pause of about five seconds, he then continued the call as though nothing had happened.

Then after about five more minutes of talking about whatever, he threw in 'and the reason I fired Abel before was I don't want anyone taking pictures of this meeting.' He invoked some kind of comparison to a sports team's locker room."
Seems he's not happy with the leaky state of the rickety-ass corporate sloop he's trying to pilot, here: According to Business Insider, "He said the leaks were making Patch seem like 'loser-ville' in the press."
There is some talk that maybe he was joking. If so, perhaps he and Fab's Jason Goldberg should start some sort of open mic comedy night from corporate hell.
He also reportedly said that Patch has been missing "leadership with a capital L," forcing us to conclude that he's a hopeless cheeseball and retract our previous comparison to the great Ms. Garbo.
[Update, 8/12/2013] Business Insider has a good explanation for what happened. There was apparently nothing unusual about Mr. Lenz taking photos mid-conference call, which makes the outburst seem like it's about more than a sudden distaste for graven images. A source says the conflict was actually about Mr. Lenz's work on Patch 2.0:
"According to people who were on the call, Armstrong called out Patch 2.0 as being awful (paraphrase, not a direct quote)…That's why I thought it was odd that, of all the people he called out and fired on the call, it was the guy who was responsible for building and launching Patch 2.0, an update that Armstrong clearly was not happy with."
Nonetheless, we'd suggest anyone still standing at AOL refrain from impromptu Instagrams with the CEO for the time being.