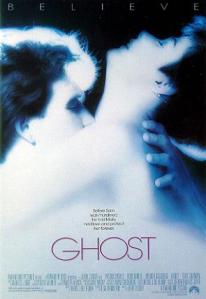 When you're home alone after dark and you hear weird noises, you have two choices: ignore the din or, terrified, imagine a poltergeist emerging from the walls only to take control of your body and use it as a vehicle with which to murder your entire family.
If you generally employ the latter tactic, you probably spend a lot of time hemming and hawing over whether or not your house is haunted. Luckily, a new app will help you figure out if there are spirits lurking in your pantry once and for all.
Roger Pingleton and Jill Beitz are ghost hunters, USA Today reports matter-of-factly, who are also founders of StreamSide Software and developed an iPhone app that "gives the dead a voice."
Their Spirit Story Box app costs 99 cents, and "picks up changes in random electrical noise to select words from a preprogrammed vocabulary," as opposed to a postprogrammed vocabulary, USA Today says. When it finds a disturbance in the force, it speaks words. Wonder if all the ghosts just say, "Ditto."
Some people think these types of apps are B.S., but awesome-sounding person Wanda Lou Willis, a 75-year-old folklore historian, has a message for those naysayers.
"There is nothing in this world that doesn't exist for someone, somewhere, at some time, including being able to connect with and contact a spirit," she told USA Today.
Case closed, ghosts are real.