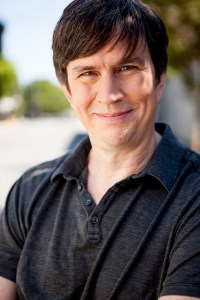 Mark Coatney, former Tumblr "director/media evangelist" has been named Al Jazeera America's senior vice president of digital media, the recently-launched channel announced today.
"It's critical to have someone who knows the importance of digital content and how people are consuming it in today's information environment," Al Jazeera America's president Kate O'Brian said in an announcement . "Mark has more than 20 years of digital media experience and we're excited to have his knowledge, experience and talent at Al Jazeera America."
Mr. Coatney announced that he was leaving Tumblr back in June, in a post (where else?) on his Tumblr.
At the time, Mr. Coatney, who had managed social media for Newsweek before becoming an early employee at Tumblr, said that he had no immediate career plans.
"Now, well, I'm a free agent, with a hungry baby to feed, so hit me up if you have any cool projects!" he wrote at the time.
Looks like Al Jazeera America did just that.
"There are a few moments in a career where you have the chance to help shape a great journalistic organization and reach a new audience," Mr. Coatney said. "I'm excited at the opportunity at Al Jazeera America to create a new and innovative news channel that will tell those stories that need to be told."