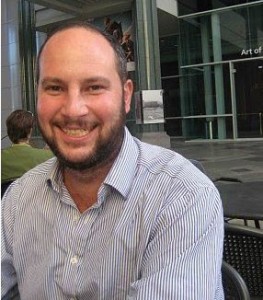 Pablo León de la Barra, an independent curator based in London, has been named curator of Latin American art for the Guggenheim's UBS Map Global Art Initiative. Carol Vogel of The New York Times has the story. In his new role, he'll be charged with hunting down works that the museum should acquire.
Mr. León de la Barra may be familiar to Internet users for his excellent art blog, The Centre for the Aesthetic Revolution, which includes voluminous documentation of his travels to art exhibitions throughout the world, with a particular emphasis on Latin America. Give it a look. You'll like it.
The newly named curator holds a Ph.D. in the History and Theory of Art and Architecture from the Architectural Association, London.