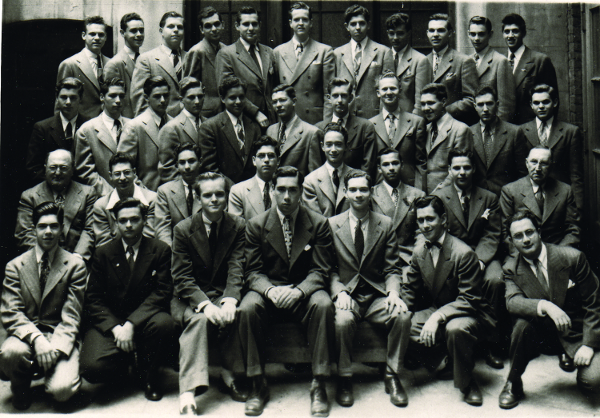 Theater may have been Hal Prince's most enduring love, but it wasn't his first. The legendary Broadway producer and director—he won the first of his 21 Tony Awards (more than any other individual) for The Pajama Game when he was only 27—once harbored dreams of a literary life.
As a teen, Mr. Prince practiced what he thought would be his future craft, writing for The Red & Blue, the literary journal of the Franklin School on West 89th Street. (The Franklin School would later be merged into Dwight).
He may have wound up pursuing an unpromising literary career had he not encountered a far superior talent in The Red & Blue's pages. The writer who nudged Mr. Prince onto a different path? A young Truman Capote.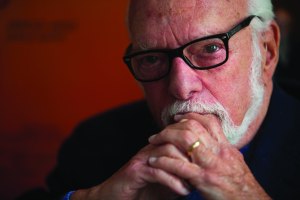 After hearing tale of this from the current Dwight chancellor, Stephen  Spahn, The Observer contacted Mr. Prince. "Capote was one year ahead of me in school. I did not know him, but I saw him from a distance. He appeared to be quite popular with his classmates," Mr. Prince explained.
In 1943, both young men were on the journal's editorial board. Capote came to the Franklin School for his senior year, when his mother and stepfather moved back to the city from Greenwich, Ct. Capote had been honing his writing skills since adolescence and even started a job in The New Yorker's art department before he graduated from Franklin.
"Our writing appeared in the same issues of the literary journal. Truman was writing magnificent poetry in those days and I was writing lousy short stories. So, when I realized I wasn't good enough to write, I decided that directing was the next best thing," wrote Mr. Prince, whose later producing and directing credits included West Side Story, Sweeney Todd, Phantom of the Opera and Evita.
Were Mr. Prince's stories really so lousy? The Observer managed to dig up a few copies of The Red & Blue from 1943 to investigate. We found Mr. Prince's 1943 short story "Never Let Us Forget" about an elderly woman defying the Nazis in occupied France, to be typical of a smart 15-year-old: dutiful, if not especially elegant.
"Leona Nord stood at the window, facing the north gate near the bridge. Another small car was speeding away towards the gates of Paris…" and so forth.
A non-fiction piece in which Mr. Prince describes fending off terrible stage fright is more gripping, but not because of the writing — his terror is occasioned simply by reading the fire safety rules before the show. (Fortunately, Mr. Prince's later career kept him largely behind the curtain.)
Mr. Capote's poetry, on the other hand, bears the essence of his later masterpieces, if not their poise: "Feathers cut a graceful curve/Across the twilight sky, While I,/A thing as distant as the night,/Mark the winging pattern/Of her pilgrim flight."
But even for all his talent and ambition (the W.S. Gilbert quote he selected to run next to his photo in the Franklin yearbook was "Anxious for to shine/In the high esthetic line/As a man of culture rare), Mr. Capote did not enjoy unquestioned dominance of the high school literary sphere. His short story about race and jealously was published the year before in Greenwich High School's literary journal, under four damning words: "second prize short story."