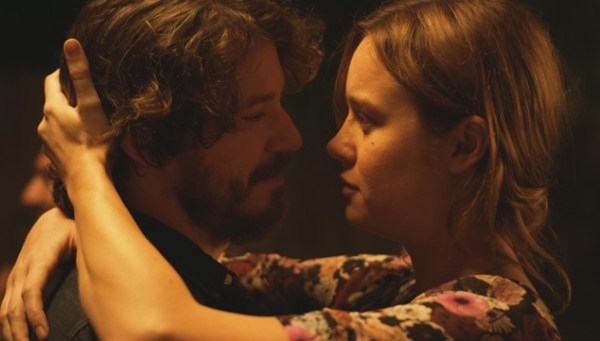 There's a heavy scene near the middle of Short Term 12 in which Grace (Brie Larson), the stern but sensitive head counselor of a foster care facility, takes a cupcake to the face as she and two co-workers pry their way into the bedroom of an unstable teenage girl named Jayden (Kaitlyn Dever), who is losing it on her birthday, cursing and screaming and spitting with anger.
The mood levels out as Jayden comes down from her fit, and, in a moment of comic relief, Grace's colleague and boyfriend, Mason (a scruffy John Gallagher Jr.), asks how the cupcake tastes. Grace, her face smeared with frosting, casts him a weary smile, temporarily defusing any tension.
Such moments make Destin Cretton's latest endeavor—adapted from his own 20-minute short by the same name—an endearing and ultimately uplifting film. Short Term 12 strikes a delicate balance between emotional turbulence and artful understatement.
Although most of Short Term 12 is set at the foster home from which it takes its name, the story revolves primarily around Ms. Larson's emotionally withdrawn character, who early on discovers that she is pregnant with Mason's baby. But her pregnancy is not necessarily cause for celebration: The prospect of motherhood disturbs her for reasons that remain unknown for a large chunk of the film.
Grace, whose father is in jail and whose mother has died, is in many ways as troubled as the teenagers she looks after, and the scars on her ankle—which she shows to Jayden (a cutter herself) in a moment of confidence—betray a messed up past. Ms. Larson, in her first lead role, is fantastic, and Mr. Gallagher is rakishly appealing as a sweet and caring young man who tries his best to get inside Grace's head.
Both are deeply invested in the foster facility, which makes this charmingly imperfect movie only half a love story as their romance is so often derailed by their work. Grace appears to use her job as a blindfold to ignore the problems in her own life; at Short Term 12, she's in control, which is to say she deals well with crisis—as long as it isn't her own. Mr. Cretton's unsteady camera, which, at times, feels a bit heavy-handed, seems to mimic the unpredictable behavior of the film's main characters. Even in times of tranquility, there is the feeling that something could go wrong.
And something often does—as when Marcus (Keith Stanfield), an aspiring rapper who was beaten as a child, slashes his wrists with the shards from a broken fishbowl, or when Jayden, in a moment of uncertainty, bolts out of the facility and runs home to her sexually abusive father. Grace, like any good counselor would, follows Jayden back to her house to make sure that she's alright. As the film progresses, the events in Jayden's life blur into those of Grace's, forcing the worried 20-something to confront her own uncomfortable history.
It doesn't happen all at once, nor does the film imply that coming to terms with one's past is any kind of panacea. Grace's problems are long term, but, like her adolescent charges, one has the sense she'll get by.
SHORT TERM 12
WRITTEN BY: Destin Cretton
DIRECTED BY: Destin Cretton
STARRING: Brie Larson, John Gallagher Jr. and Kaitlyn Dever
RUNNING TIME: 96 min.
RATING: 3/4