We don't cover a lot of sand-castle art here at The Observer, but just take a look at that sand castle. That is one big, beautiful sand castle.
It was made by sand artist Matt Jones, and yesterday Mayor Bloomberg and Cultural Affairs Commissioner Kate Levin paid it a visit down on Water Street, between Whitehall and Broad Streets.
An organization called Water Street POPS! commissioned it to draw attention to the recovery of the area after Sandy. (Thanks to NY1 for drawing our attention to it.)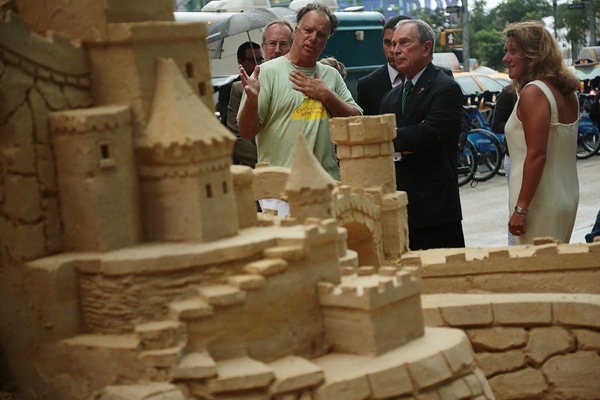 Can't wait to go check it out in person.