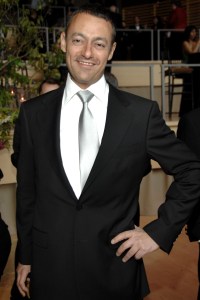 Maer Roshan, former editor of Radar and founder of the recently shuttered The Fix, is joining the board of directors at Assignmint.com, a start-up job management site designed to streamline the editorial process between freelance writers and publishers.
"Maer's deep industry knowledge and proven entrepreneurial skills are invaluable in furthering Assignmint's goal of fixing the relationship between publishers and writers," Assignment.com CEO (and New York media vet) Jeff Koyen said, in an announcement.
"Publishing will never be easy but Assignmint fixes the day-­‐to-­‐day problems that can derail otherwise great companies," Mr. Roshan said.
"All publishers, from traditional outlets to those startups creating new content models, face the same administrative chores: managing freelancers, tracking invoices, processing payments and so on. Assignmint addresses these pain points, and more, so writers and publishers alike can focus on the work — not the paperwork," Mr. Koyen said.
The website, which launched in 2013, is also launching a private, beta version of Assignmint's software for publishers, designed to connect editorial and accounting departments with freelancers (and make it easier to submit those freelance agreements and get paid).
The public portion of the site that's aimed at writers launched last February and claims to have registered 1,500 freelancers already. The new feature will allow publishers and writers to exchange pitches, paperwork, invoices and secure payments through the site's network. The service charges publishers a small fee but is free for writers.