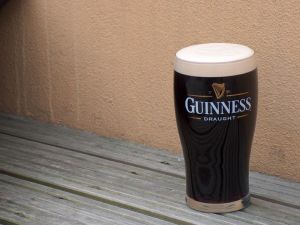 The Democrats vying to become the next mayor of New York City may have some pretty sharp disagreements at times, but a clear consensus emerged during their latest televised debate tonight: drinking on your own stoop should be legal.
The topic is actually a reasonably contentious one in the five boroughs, with the occasional hapless New Yorker being cited for public drinking even though they're technically on their own property. But all of the leading Democrats want to change this.
Former Comptroller Bill Thompson answered the lightning-round question with a simple "yes." Same for Public Advocate Bill de Blasio, City Council Speaker Christine Quinn, Comptroller John Liu and former Congressman Anthony Weiner.
There was one holdout, however, in the form of long-shot contender Rev. Erick Salgado.
"No beer!" insisted the socially conservative pastor.
But Mr. Weiner took the idea a step further. "Yes and I think you should be able to drink in the parks and the beach too," he contended.
After the debate, Mr. Weiner told Politicker that his stance was a response to a double-standard in enforcement under Mayor Michael Bloomberg's administration.
"The mayor says it's okay to have a glass of wine watching the symphony in Central Park, but gives out summonses to people who have a beer in Rockaway. It's just, you know, frankly, there's been an elitist sense at City Hall that is going to be turned back around," he said.  "And frankly, I admit it, I have a bias for people who want to have a beer on the beach."
And while he recently turned down a drink at a beer hall interview with BuzzFeed's Ben Smith, Mr. Weiner said that he does indeed occasionally imbibe.
"The only time I maybe every once in a while have a beer is after I play hockey," he said, adding that he and his wife do not keep alcohol at home. "I've basically cut out drinking nearly 100 percent."