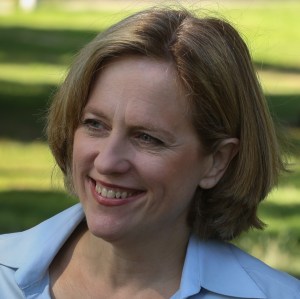 Melinda Katz scored the endorsement of 1199 SEIU today, adding to her bevy of labor support in the race for Queens borough president.
Ms. Katz's campaign touted the union's endorsement–they represent more than 200,000 healthcare workers in the city, many black and Latino–as further evidence that crucial minority voters will back her and not her rival, Councilman Peter Vallone Jr. 
"Melinda has been talking about bringing Queens communities together to find solutions on the issues that all families care about—whether it's expanding healthcare access for everyone or creating high-paying jobs across the borough," said a source close to Ms. Katz's campaign.
"That message of unity has been resonating in African-American and Latino communities, especially stacked against Peter Vallone's extreme right-wing views on everything from health care to immigration," he added, pointing to her other support in the African-American community. "So coming on the heels of endorsements from Council Member Leroy Comrie and the Amsterdam News, it's tough not to see 1199's support as the last final proof that communities of color are uniting behind Melinda."
Ms. Katz, who has the endorsement of the Queens Democratic Party, is white like Mr. Vallone and has been waging a concerted effort to win votes in the black and Latino strongholds of Queens. Councilman Leroy Comrie, representing relatively high turnout black neighborhoods in southeast Queens, recently endorsed Ms. Katz, joining the Rev. Floyd Flake and other minority power brokers who have coalesced behind her candidacy.
The 1199 endorsement was not a surprise given Ms. Katz's other union endorsers and the Working Families Party backing her, but will be crucial for Ms. Katz nevertheless. Mr. Vallone is opening a campaign office in Jamaica, a predominately black neighborhood, today, and is also making a strong push for minority voters.
In addition to Mr. Vallone, Ms. Katz is facing long-shot candidate Everly Brown in the Democratic primary.