Morning News Digest: Aug. 21, 2013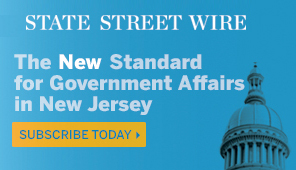 Veteran lawmaker prefers interim justice on Supreme Court over Christie appointee
TRENTON – The veteran state lawmaker said to be at the center of Gov. Chris Christie's decision not to renominate a Supreme Court justice says he prefers another interim judge to serve on the bench over any Christie appointee.
Sen. Ray Lesniak, (D-20), who sits on the Senate Judiciary Committee that ultimately will decide whether Christie's nominee makes it to the court, told PolitickerNJ he's more comfortable with New Jersey's high court getting another temporary justice over anyone tapped by Christie – including the governor's latest nomination, Judge Faustino Fernandez-Vina. (Arco/PolitickerNJ)
http://www.politickernj.com/67870/veteran-lawmaker-prefers-interim-justice-supreme-court-over-christie-appointee
Christie endorses Lonegan for U.S. Senate in Hunterdon County
FLEMINGTON – The central portraits on the wall told the story.
Chris Christie, Kim Guadagno and Barry Goldwater.
This was the headquarters of the Hunterdon County Republican Party, where lurching rightward in recent memory has meant political self-preservation for those jittery electeds of the rural variety more easily identifed with Robert Lowell than Ronald Reagan. (Pizarro/PolitickerNJ)
http://www.politickernj.com/67875/christie-endorses-lonegan-us-senate-hunterdon-county
Chiesa to endorse Lonegan
U.S. Sen. Jeff Chiesa, the man chosen as a short term placeholder for the U.S. Senate seat vacated with the death of Frank Lautenberg, will endorse Republican Steve Lonegan to replace him.
The event is scheduled for tomorrow in Ocean County. (Isherwood/PolitickerNJ)
http://www.politickernj.com/67863/chiesa-endorse-lonegan
Hours before U.S. Senate endorsement, Donovan joins Christie onstage with Pascrell
LITTLE FERRY – There was a lot of backclapping on the stage, with a ramrod federal Housing and Urban Development Secretary Shaun Donovan getting in on the act with praise all around.
"Doesn't he get the joke?" someone asked in the audience, a media type, under the mike-aided announcement of the maintenance of $1.8 billion in Community Development Block Grant funding for Sandy rebuilding. (Pizarro/PolitickerNJ)
http://www.politickernj.com/67861/hours-us-senate-endorsement-donovan-joins-christie-onstage-pascrell
Hoens to take pension hit because of departure from court
Associate Justice Helen Hoens' early departure from the state Supreme Court will mean a significantly reduced public pension, despite a seemingly spotless record over nearly two decades as a New Jersey judge.
Hoens, whose Supreme Court tenure ends in late October because Gov. Chris Christie isn't renominating her to avoid a messy confirmation battle, will depart five months short of the 20 years service needed to qualify for a full pension and nine months shy of the required age of 60. (Symons/Gannett)
http://www.app.com/article/20130820/NJNEWS1002/308200071/Hoens-take-pension-hit-because-departure-from-court?nclick_check=1
Christie offers little further comment on gun bills; ban on conversion therapy
Governor Christie has been known to speak his mind, taking on members of his own party, teachers and even a former Navy SEAL once to articulate his point.
But on Tuesday the normally outspoken Republican, who is seeking a second term, had little more to say about a series of controversial bills he took action on recently, including a package of gun-control legislation and a ban on therapy that seeks to turn gay children straight. (Hayes/The Record)
http://www.northjersey.com/news/Christie_offers_little_further_comment_on_gun_bills_ban_on_conversion_therapy.html
Christie endorses Lonegan, a onetime rival, in Senate race
Governor Christie endorsed Steve Lonegan – a onetime political rival whose positions are often far to the right of the governor's – for U.S. Senate on Tuesday.
"Steve will be a clear and powerful voice for putting people back in charge of the government, not government in charge of the people," Christie said at the event in Flemington. (Linhorst/The Record)
http://www.northjersey.com/news/politics/Christie_endorses_Lonegan_a_onetime_rival_in_Senate_race.html
Did climate change cause Sandy? Christie won't take position
Standing beside an Obama administration cabinet member today, Gov. Chris Christie maintained his refusal to acknowledge any role climate change may have played in Hurricane Sandy, calling it "a scientific discussion and debate that I'm simply not engaged in."
HUD Secretary Shaun Donovan visited a Bergen County community with Christie to trumpet the results of the federal Sandy rebuilding task force, whose report discussed the need to deal with rising sea levels brought on by climate change. (Portnoy/Star-Ledger)
http://www.nj.com/politics/index.ssf/2013/08/did_climate_change_cause_sandy_christie_wont_discuss_it.html#incart_river
On gay issues, Gov. Christie says there's no ambiguity
Gov. Chris Christie said today he sees no contradiction between his long-standing opposition to gay marriage and his his recent signing of a bill banning gay conversion therapy.
Asked about the issue during a news conference, the Republican governor said he has made his positions clear in past signing and veto statements. (Portnoy/Star-Ledger)
http://www.nj.com/politics/index.ssf/2013/08/on_gay_issues_gov_chris_says_theres_no_ambiguity.html#incart_river
N.J. meets federal health standards for troublesome air pollutant
For the first time, every county in New Jersey has met federal health standards for a troublesome form of air pollution, the state Department of Environmental Protection said this afternoon.
The U.S. Environmental Protection Agency notified the state that the levels of fine particles — associated with coughing, sneezing, runny nose, shortness of breath, as well as eye, nose, throat and lung irritation — are now within daily and annual health standards, the DEP said. (Hutchins/Star-Ledger)
http://www.nj.com/politics/index.ssf/2013/08/nj_meets_federal_air_pollution_standards_for_first_time.html#incart_river
Senate fails to revive workers' comp bill for first responders
Senate Democrats have failed to override Gov. Chris Christie's recent veto of a bill that would have made it easier for emergency first responders to obtain workers' compensation coverage when they get injured or contract a disease on the job during a terrorist attack or another catastrophic event.
The bill would have required the employer to challenge any work-related injuries and illness, shifting the burden away from nurses, firefighters, police officers, rescue squad members and other first responders who have to prove how and when they were hurt or sickened under the current system. (Livio/Star-Ledger)
http://www.nj.com/politics/index.ssf/2013/08/senate_fails_to_revive_workers_comp_bill_for_first_responders.html#incart_river
8 injured in explosion at N.J. Naval base

An explosion occurred at Earle Naval Weapons Station in Leonardo, Monmouth County, N.J. this morning, with eight people injured.
One person was hospitalized with serious injuries in the 9 a.m. explosion inside a boat house, the U.S. Navy said in a statement. Seven others suffered minor injuries. All were taken to local hospitals. (Kummer & Babay/Philly.com)
http://www.philly.com/philly/news/new_jersey/Report_Explosion_at_NJ_Naval_base.html
From the Back Room
Kean Sr. last gov. candidate to hit matched funds max in one shot
Former republican Gov. Tom Kean was the last gubernatorial candidate to drop his entire matching funds amount in one fell swoop, according to figures from the Election Law Enforcement Commission.
Gov. Chris Christie today filed $4.13 million in donations to qualify for the program, coming just $90,000 short of the maximum $4.22 million. (Isherwood/PolitickerNJ)
http://www.politickernj.com/back_room/kean-sr-last-gov-candidate-hit-matched-funds-max-one-shot
Christie submits $4.13 million for matching funds
Gov. Chris Christie today submitted $4.13 million for the state's matching funds program.
The number is just shy of the $4.22 maximum allowed under the program. The submission entitles the governor to nearly $8 million in matched funds from the state, giving him a war chest of about $12 million with just over two months left in the campaign. (Isherwood/PolitickerNJ)
http://www.politickernj.com/back_room/christie-submits-413-million-matching-funds
Opinion
Editorial: N.J. should pump the brakes on 75 mph speed limit for Garden State Parkway
Assemblyman Declan O'Scanlon, scourge of balky red-light camera systems and champion of reserving the left lane for passing traffic, has embarked on another campaign he believes will benefit motorists.
He's talking about raising the speed limit on major New Jersey roads to 75 mph. (Times of Trenton)
http://www.nj.com/times-opinion/index.ssf/2013/08/editorial_nj_should_pump_the_b.html
The desperate cries of gay therapy advocates: Opinion
On Monday, Gov. Chris Christie signed a bill, A3371, that prohibits mental health professionals from engaging in sexual orientation change efforts, or SOCE, with the children they treat. Christie signed the bill because he, along with the American Psychological Association, understand what any sane person understands: Treating gay youth as if they have a mental illness is harmful.
Supporters of SOCE, largely composed of Evangelical Christians, say the governor erred when he put ink to paper with this bill. The Florida-based Liberty Counsel, a religious rights law firm, announced its intent to file a lawsuit over A3371, claiming the bill affects the First Amendment rights of therapists and patients. (Star-Ledger)
http://blog.nj.com/njv_guest_blog/2013/08/the_desperate_cries_of_gay_the.html