Morning News Digest: Aug. 27, 2013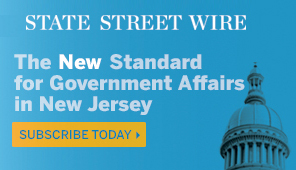 Backers link minimum wage hike to improved economy, education, equality
TRENTON – For Regina Thompson-Jenkins, the Nov. 5 vote on increasing New Jersey's minimum wage is more than about mere dollars and cents.
"For parents who are earning minimum wage, struggling to support their families, it rubs off on their children. They are worried about whether they will have dinner at night, will their lights be turned off. Poverty begets violence,'' said the woman whose son Tre-Lane was fatally shot last Sept. 22. "Working for minimum wage is working for near poverty wages. Violence occurs because of it." (Mooney/PolitickerNJ)
http://www.politickernj.com/67942/backers-link-minimum-wage-hike-improved-economy-education-equality
Christie announces state and federal partnership on NJ TRANSITGRID
SECAUCUS JUNCTION – For the second time in as many weeks, Gov. Chris Christie stood shoulder to shoulder with a member of President Barack Obama's administration.
The governor was in Secaucus Junction train station Monday to announce a state and federal partnership that he hopes will one day take the vital transportation hub "off the grid." New Jersey and the U.S. Department of Energy are exploring designing a "microgrid" that would power Garden State transit systems between Newark, Jersey City and Hoboken in the event of future major disasters. (Arco/PolitickerNJ)
http://www.politickernj.com/67940/christie-announces-state-and-federal-partnership-nj-transitgrid
Christie grabs another trade endorsement
Gov. Chris Christie this morning scored the endorsement of another trade union, this time receiving the nod of the International Brotehrhood of Electrical Workers local 1158.
The group represents some 3,500 employees in the public and private sectors. (Isherwood/PolitickerNJ)
http://www.politickernj.com/67939/christie-grabs-another-trade-endorsement
Christie on reporter who quizzed Ryan after Jets debacle: 'The Dope'
Gov. Chris Christie defended Jets head coach Rex Ryan this morning on WFAN and slapped at a reporter who had words with Ryan this weekend following the Jets' game with the New York Giants.
"A dope," Christie called the reporter, who had repeatedly pressed Ryan during the post-game press conference on who the coach intends to start at QB, so insistently that Ryan finally turned his back. (Pizarro/PolitickerNJ)
http://www.politickernj.com/67938/christie-reporter-who-quizzed-ryan-after-jets-loss-dope
Sandy victims take issue with Christie's storm ad in new Buono campaign web video
Victims of Superstorm Sandy who are frustrated with the pace of the recovery in New Jersey star in a new web video released Monday by Democratic gubernatorial candidate Barbara Buono.
Christie, a first-term Republican seeking reelection this year, has appeared in television commercials funded by the federal Sandy aid package that promote the Shore's recovery in an effort to stoke much-needed tourism in some of the same areas hit hardest by the Oct. 29, 2012 hurricane. (Reitmeyer/The Record)
http://www.northjersey.com/news/Sandy_victims_take_issue_with_Christies_storm_ad_in_new_Buono_campaign_web_video_.html
Ten months on, Christie declines to assign blame for damage to NJ Transit rail equipment during Sandy
Ten months on, Governor Christie is still not ready to assign blame for NJ Transit's decision to store rail equipment in low-lying areas as superstorm Sandy approached, where it suffered more than $120 million in damage.
At an event at the Secaucus Junction rail station on Monday, Christie again was asked to respond to a recent report by The Record that NJ Transit did not follow its own emergency storm plan, which called for moving equipment to upland areas. Christie echoed his previous comments, saying that he had not been aware of the plan, that the storm was unprecedented, and that it was too early to say whether the transit agency had responded correctly. (Boburg/The Record)
http://www.northjersey.com/news/10_months_on_Christie_declines_to_assign_blame_for_damage_to_NJ_Transit_rail_equipment_during_Sandy.html
Booker one of several mayors set to discuss youth violence with President Obama
Newark Mayor Cory Booker will join several other mayors from cities around the country to discuss the problem of youth violence with President Obama at a White House summit on Tuesday, officials said.
The event will be held around 2 p.m., and Booker will then join the President, Attorney General Eric Holder, Newark Police Director Samuel DeMaio and other elected officials and police leaders to continue the discussion later in the day, according to a statement released by a City Hall spokesman tonight. (Queally/Star-Ledger)
Christie dishes sports and politics on WFAN radio show
Co-hosting a sports radio show this morning, Gov. Chris Christie sounded off on everything from Jets Coach Rex Ryan and legalized sports betting to the 2014 Super Bowl and his favorite punching bag, former Gov. Jon Corzine.
Seventy-one days out from Election Day, the Republican governor spent four hours on WFAN's Boomer and Carton show. (Portnoy/Star-Ledger)
http://www.nj.com/politics/index.ssf/2013/08/christie_superbowl.html#incart_river
Longtime Middlesex County state senator Jack Sinagra dead at 63
Jack Sinagra, a moderate Republican who served as mayor in East Brunswick, as a state senator and then as chairman of the Port Authority of New Jersey and New York, has died.
Jayne Millard, whose family owns Turtle & Hughes Inc., an electrical supplies company headquartered in Linden and is the company's chief executive officer, where Sinagra served as president, confirmed that Sinagra died this morning, but could not comment on what caused his death. Sinagra was 63. (Epstein & Haydon/Star-Ledger)
http://www.nj.com/middlesex/index.ssf/2013/08/long_time_middlesex_county_state_senator_jack_sinagra_dead_at_63.html#incart_river
Coalition calls upon N.J. voters to pass minimum wage hike in fall
A coalition of lawmakers, labor and social advocacy groups joined together today to call upon New Jersey voters to pass a hike in the minimum wage this fall and to ensure politics won't delay future increases.
The more than 20 speakers framed the issue as one of economic and social justice, saying the current minimum wage of $7.25 per hour is pittance and translates to an annual salary far below the federal poverty level. They also said raising the wage creates an economic ripple effect. (Renshaw/Star-Ledger)
http://www.nj.com/politics/index.ssf/2013/08/buono_starts_week_focusing_on_womens_issue_by_criticizing_christie_on_minumum_wage.html#incart_river
At Shore, recalling 'New Jersey's Titanic'
He was awakened at 2:30 that morning by a clanging gong and the shouts and screams of people just outside his cabin. A fire was quickly spreading across the Morro Castle as the big luxury liner rocked and rolled through a nor'easter off the New Jersey coast.
Jerry Edgerton, a 19-year-old relief radio operator, and others tried to fight the fire, then realized they'd have to abandon ship. The blaze had heated the metal decks, and heavy coats of paint eventually ignited. (Colimore/Inquirer)
http://www.philly.com/philly/news/new_jersey/20130826_At_Shore__recalling__New_Jersey_s_Titanic_.html
Secret weapon in race for governor
Most pundits predict that Gov. Christie will win reelection by a landslide. But they have not factored in the election's sleeping giant: a ballot measure to raise the state's minimum wage.
If liberals and Democrats want to defeat Christie, they must target "infrequent" voters who would be eager to vote to increase jobs and give themselves a raise. Those voters are disproportionately low-income, minority, and young. They often don't believe that elections make a difference, but they would have a big stake in raising the minimum wage by a dollar an hour, to $8.25. If citizens' groups and Democrats can get them to the polls, they are likely to vote for Christie's opponent, Barbara Buono, who strongly supports raising the minimum wage. (Dreier & Atlas/Inquirer)
http://www.philly.com/philly/news/new_jersey/20130826_Secret_weapon_in_race_for_governor.html
Nation watching Chris Christie's actions on gay issues
Last week Gov. Chris Christie put pen to paper and enacted a bill backed in June by 70 percent of state lawmakers banning licensed therapists in New Jersey from trying to change minors' sexual orientation — in essence, attempting to turn gay teens straight.
That sparked attention among social conservatives in places like Iowa. (Symons/Gannett)
http://www.app.com/article/20130826/NJNEWS1002/308260010/Nation-watching-Chris-Christie-s-actions-gay-issues
Christie: Yankees 2016 jersey 'outrageous'
There's no chance devout New York Mets fan Chris Christie will don the Yankee pinstripes. (Politico)
http://www.politico.com/blogs/click/2013/08/christie-yankees-jersey-outrageous-171236.html
From the Back Room
Former state Sen. Sinagra dies at 63
Former East Brunswick mayor and state senator Jack Sinagra died Monday morning at the age of 63, according to reports.
http://www.politickernj.com/back_room/former-state-sen-sinagra-dies-63
Opinion
Jackson: Christie basks in bipartisanship, but photo ops starting to irk Democrats
Governor Christie's joint appearance in a week with a member of President Obama's Cabinet was not as chummy as the first. Christie had to stand by uncomfortably on Monday as Energy Secretary Ernest Moniz spoke about his certainty that climate change is a factor in severe storms like Sandy.
But there was an upside for Christie in Moniz's visit to Secaucus, as there was in the governor's more collegial appearance with Housing Secretary Shaun Donovan in Little Ferry last Tuesday: a chance to burnish his bipartisan bona fides as he seeks re-election in a blue state by standing with prominent Democrats and addressing his favorite issue, Superstorm Sandy relief. (Jackson/The Record)
http://www.northjersey.com/columnists/jackson/Christie_basks_in_bipartisanship_but_photo_ops_starting_to_irk_Democrats.html
Doblin: This is the pope; can you hear me now?
DURING the 10 years I worked in the Catholic press, I reported to three cardinals and a bishop in Detroit, Los Angeles and the suburbs of Chicago. Los Angeles Cardinal Roger Mahony was once notorious for his midnight missives. These were unfiltered memos or phone messages sent out directly by the cardinal, and they often were examples of a little-known fact: The milk of human kindness can curdle. (Doblin/The Record)
http://www.northjersey.com/news/opinions/221120871_Doblin__This_is_the_pope__can_you_hear_me_now_.html