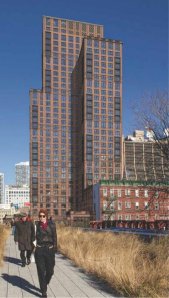 Unlike most forms of government assistance—for example, food stamps, Medicaid or Social Security—which are doled out equally to all of those who qualify (even if in sometimes less-than-ideal amounts), affordable housing in New York City is allocated in a far more random fashion. To win a coveted place below-market-rate unit—way below-market-rate, in fact—you used to have to bookmark the city's affordable housing lottery page and keep going back to it to find out which new developments were accepting applications, and fill each one out individually.
To win a place, it's not unheard of to have to spend years applying—one couple The Observer spoke to for our piece on (upper-)middle-income affordable housing said they'd been submitting applications for 15 years before they finally hit the jackpot.
But the city has taken a step towards streamlining the application process, with a unified site called NYC Housing Connect. We signed up for the site (in the name of journalism, of course), and after about half an hour, we'd entered ourselves into lotteries for two buildings in Chelsea—Related's Robert A.M. Stern-designed 500 West 30th Street and Avalon Bay's 525 West 28th.
While the new site will make applying easier, it won't make your odds of receiving housing any better—in fact, by making it easier to apply (once you've entered your information, it takes all of 15 seconds to apply to each new building, depending on how quickly you can remember your password), it will likely make for even longer odds for each building.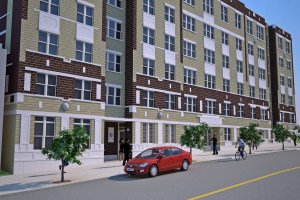 To that end, the Furman Center for Real Estate and Urban Policy at NYU wants to know what New York City's would-be mayors are planning to do about it. Starting today and continuing until the 29th, they're releasing one question a day about affordable housing—today's is about the headline "create or preserve" promises that all candidates make (Bloomberg's number was 165,000, which he seems on track to achieve)—along with accompanying fact briefs.
Further topics include inclusionary zoning (should it be mandatory?), middle-income affordable housing (which in many cases ends up actually being upper-middle-income by New York City standards), NYCHA's Land Lease program to fund repairs with luxury housing on housing authority parking lots and open space (which we'd be incredibly surprised if any Democratic nominee will back) and transferable development rights (NIMBYs tend to dislike them, but Furman Center director and unofficial NYC housing wonk-in-chief Vicki Been is a fan).
While the candidates ponder over those issues and more, we're thinking it might be time to expand our horizons beyond Manhattan and Brooklyn and throw our name into the ring for one of those subsidized units in the Bronx.