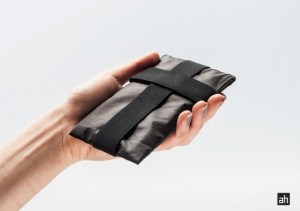 A new phone case promises to protect your mobile device better than a refrigerator does, according to VentureBeat.
The OFF Pocket is "Untrackable. Unhackable. Undistractable," its website insists. It blocks 3G, 4G, Wi-Fi, Bluetooth and GPS, keeping prying eyes away from your data and also pretttttty much turning your phone into a paper weight.
It would be useful solely for the paranoid, and people who are planning to go on the lam. So the government definitely wouldn't have any interest in obtaining a list of people who've bought it online, no way.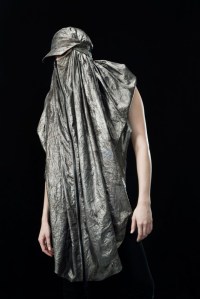 It was developed by "stealth clothing pioneer Adam Harvey," according to Venture Beat. Mr. Harvey also has worked on some equally-as-attractive anti-drone garments, which will keep unmanned aircraft from finding you — but make you stick out like a sore thumb to actual humans.
We will probably stick to our cute plastic iPhone case — but thanks, Mr. Harvey, for the great gift idea for everyone's next crazy relative's birthday.