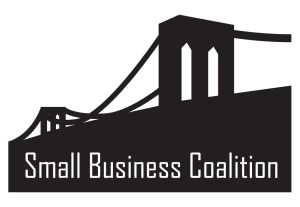 The real estate industry-backed PAC Jobs for New York has been grabbing headlines for their hefty independent expenditures on behalf of City Council candidates, but another pro-business PAC is quietly wading into several key contests, too.
The Small Business Coalition, a PAC dedicated to propping up more moderate candidates interested in lowering business fines and minimizing regulations, announced their latest round of endorsements today, backing incumbent Councilwoman Annabel Palma and open-seat contenders Vanessa Gibson, Rafael Espinal, Robert Cornegy, Ari Kagan and Ken Biberaj.
"Small businesses around New York are sending a message that it's time the city listened to their issues," Louis Jerome, a real estate scion and founder of the PAC, said in a statement. "Our membership is supporting these candidates because we're confident they will listen to the needs of the small business community and will work to make New York more business-friendly."
A source close to the PAC told Politicker the group has built a field operation with 50 paid staffers and already knocked on more than 30,000 doors. Several candidates, who are forbidden by election law from coordinating with PACs, will also enjoy a "significant" mail campaign on their behalf, the source said.
The Small Business Coalition has vowed to spend $500,000 citywide, but is honing in on a few hotly-contested races in particular. Of the 17 candidates the PAC has endorsed, eight are listed as "high priority," with three Brooklyn candidates receiving extra attention: Councilwoman Sara Gonzalez and open seat candidates Mark Treyger and Mr. Kagan. The three Brooklynites will receive more than $50,000 each in expenditures on their behalf.
Like Jobs for New York, the Small Business Coalition is boosting candidates opposed by the labor-backed Working Families Party.
Many City Council hopefuls have loudly denounced independent expenditures in their respective races.