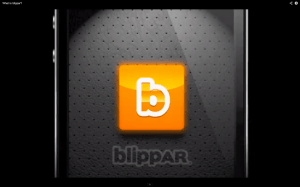 Blippar crosses the pond Introducing Blippar: the new advertising tool that's kind of like a QR scanner, but cooler. The UK-based augmented reality app—now with offices in New York—helps companies create sweet, interactive advertisements. Using the Blippar app, consumers can scan (or "blipp") special images, and watch as they instantaneously convert into videos, polls, coupons—anything a company thinks will help sell its product. It's definitely a refreshing new way for advertisers to connect with their consumers, because if my Twitter feed is clogged with one more stupid promoted tweet, I cut the Internet cord.
Food52 doles out Provisions How totally frustrating is it when you make an Almond Cake with Orange-Flower Water Syrup, but don't have a Pillivuyt Cake Stand on which to present it?! Well fret no longer: James Beard Award-winning food site Food52 has just launched Provisions, an online kitchen and home shop inspired by Food52's content. The freshly pressed shop will feature themed product collections ("such as small-batch jams"), one-of-a-kind products, and awesome discounts. Something tells me this will only worsen my habit of buying expensive kitchen appliances that never get used (RIP food processor).
Check it out on Etsy Good news, Canadian brethren! Your go-to source for ugly Christmas sweaters, Etsy, has just expanded its Direct Checkout option on a global scale. With the site's Direct Checkout feature now accepting nine different currencies in 15 different countries outside the U.S. (before, foreign buyers were directed to payment methods outside Etsy), it will be virtually impossible for Etsy users around the world to stop and say "Hey, maybe I don't need this BFF Best Friends Forever Pink Horse Magnet."
Adore Me gets some padding Online lingerie startup Adore Me has reportedly raised a series B of $8.5 million—thanks to Upfront Ventures—bringing its total funding to $11.2 million. With all that cash, they've hired ex-Victoria's Secret design director Helen Mears, who's currently working on six new collections that "incorporat[e] a lot of the latest runway trends and colors while also playing with sweet lace detailing and rhinestones for that WOW factor," says Adore Me's site. Sounds like Victoria's Secret might soon have its knickers in a knot.
Bill de Blasio <3s NY Tech On Monday, oft-forgotten mayoral hopeful Bill de Blasio launched a five-day tour focused on growing the city's "diverse sectors," tech included. Among other non-tech related initiatives, the democratic candidate announced his support for the Brooklyn Tech Triangle (and his desire to replicate the model elsewhere in NYC) and the Cornell NYC Tech Campus Project. "In order to diversify our tax base and continue as a global magnet for talent, we must support these vibrant and growing sectors of New York City's economy and maintain our competitive edge," Mr. de Blasio said in a statement.
Hats off to HootSuite It looks like HootSuite is sitting on quite the nest egg. The Vancouver-based "social relationship management" company—which helps businesses manage their social media campaigns across a variety of platforms—has just raised a series B of $165 million, reportedly one of the top five global VC deals of 2013. "HootSuite's goal is to empower people and brands to reach global markets using social media – to help them connect, inform, and succeed like never before," HootSuite CEO Ryan Holmes said in a statement, "This capital gives us additional resources to expand quickly and strategically into new markets, innovate rapidly, and deliver on our vision around the world."
Birchbox gets super manly In the past, we've seen Birchbox pair up with everyone from Gossip Girl to Gwyneth Paltrow (that box was filled exclusively with dehydrated kale air, we think). Now, in the spirit of cross-promotion, the sample-centric shopping app has teamed up with Men's Health magazine to create a monthly box that's hopefully inspired by lots and lots of sexy abs. Question: can this guy be in the box? K thx.