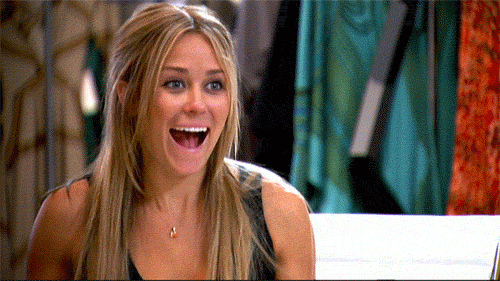 Our long national nightmare of not being able to embed GIFs on Facebook is now over.
Giphy, the Betaworks-owned GIF search engine, announced a workaround today that makes its GIFs embeddable on the social networking site. No longer will your feed be clogged with GIFs pulled from Tumblr that promptly freeze at some less-than-desirable slide.
Similar to posting a regular link, copy and paste the URL of the GIF using Giphy's search engine or post the embed code using the Facebook button at the bottom. The GIF won't start playing until you hit the "play" button. For example, upon pressing play, this tasteful GIF of Miley twerking will loop endlessly on your friend's wall or your Newsfeed until you want to shoot your computer in its stupid computer face.
But, hey, thanks to advances in technology, your intolerable Facebook persona just reached new levels.
Update, 1:32 p.m.: A Facebook spokesman has emailed to let us know they've got nothing to do with this magical development: "Facebook does not support animated GIFs." That's why you've got to hit the "play" button–the trick relies on a workaround developed by Giphy. Can't rain on our GIF parade, Facebook!