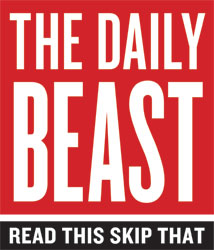 The Daily Beast added an editor's note and changed some of the most offensive parts of a controversial story it published this afternoon titled "How Will Chelsea Manning Be Treated in Prison" after the piece was criticized for trivializing rape.
The revised story, by former convict and former newspaper editor Mansfield Frazier, said that "rape wasn't just something you could let happen to you" in prison and concluded that "celibacy probably won't be an option for Chelsea Manning, but she will have choices in regard to how she wants to spend her years behind bars."
In the editor's note, The Daily Beast clarified that the story was an opinion piece and presented statistics on sexual abuse behind bars.
Editor's note: This article is an opinion piece written by a former convict and based on his perceptions of life in federal prison. In its original version, it suggested that prison rape is rare. In fact, according to the advocacy group Just Detention International, 200,000 adults and children are sexually abused in American detention facilities every year. This trauma can carry serious emotional and physical consequences, including post-traumatic stress disorder, depression, and the risk of exposure to sexually transmitted infections.
The comments on the story (which included readers claiming that they would no longer read the site) and tweets about the story became increasingly irate as The Daily Beast sought to do damage control.
Daily Beast social media editor Brian Ries tweeted a link to the editor's note, including a screenshot in case angered readers didn't want to give the site another page view.
Shortly after tweeting out the editor's note, Mr. Ries added a personal disclaimer.