Ms. DeMarse, who grew up in in Charlotte, N.C., could have gone in many directions, career-wise.
In high school, the inveterate businesswoman founded an underground newspaper, which she dubbed The Naked Truth. It took on heady issues of the day, such as the Vietnam War (against), letting girls wear pants to school (for) and serving pizza for lunch instead of mystery meat (for).
"You can imagine the scandal," she winked.
After graduating from Wellesley College—Ms. DeMarse was a member of the Junior League and is now a member of the Cosmopolitan Club—she deferred acceptance to Harvard Business School to pursue politics, her first love. She worked as a legislative assistant for Edward I. Koch, and then in intergovernmental relations when Mr. Koch was elected mayor of New York in 1977.
But the allure of business—especially as it related to technology—pulled her in. Her first long-term position in the field was at Bloomberg LP, where she worked for a decade as chief marketing officer alongside our city's current mayor. It was there that she absorbed Mr. Bloomberg's business acumen and witnessed a major restructuring that gave her the knowledge to take over Bankrate—and now TheStreet—with authority.
Ms. DeMarse left Bloomberg LP in 1998 after having launched Bloomberg.com, and she decided to keep on the Internet track, despite having the chance to re-enter the political arena when Mr. Bloomberg chose to run for mayor—which came about as a direct result of her encouragement.
"I kept telling Mike that the mayor's job was the third most important leadership position in America, after the president and the governor of California," said Ms. DeMarse, who introduced Mr. Bloomberg to Mr. Koch. "That's how Mike became intrigued with running for office."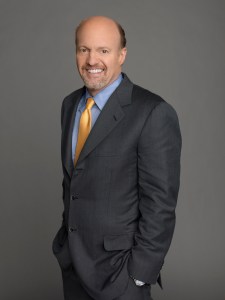 Since then, she has held a number of positions, all of which inform her decisions as she moves forward at TheStreet, a company she has watched closely since its founding.
Ms. DeMarse left Bankrate after four and a half years, having piloted the stock from near-extinction in the dot-com bust to a high of over $50 a share. With backing from Austin Ventures, she started DeMarseCo and deployed some $260 million consolidating Internet properties related to education and credit cards. She took the CEO slot at CreditCards.com, which she created by combining two of those acquisitions, and in 2010 she sold Creditcards.com to her pals at Bankrate for $146 million. Saying, "I'm not much of one for the beach," Ms. DeMarse agreed when her friend the provocateur and innovator Michael Wolff asked her to take over as CEO of Newser. These positions have all contributed to what she's doing now.
For instance, while at Newser, Ms. DeMarse noticed that mobile consumption of media was skyrocketing, and so she is launching a slew of new mobile products for TheStreet's free site, for The Deal and for the subscription service. Ms. DeMarse would like to implement a free set of online tools to help people manage their portfolios and pick their stocks, and if they're successful, to propagate them across the Internet, as she did at Bankrate. And eventually, she said, she would like to buy companies abroad, which she did as CEO of Creditcards.com. Another lesson, also learned at Mr. Bloomberg's knee, was how to squeeze value from every dollar.
"I am the cheapest person on the planet. [At Bankrate,] I remember flipping burgers for the team in the parking lot of our Palm Beach office, at our office picnic," Ms. DeMarse said. "Can you see me, in my Ferragamos and St. John knit, flipping burgers and dogs? For our first holiday party, we did potluck. I'm a great baker, so I made mountains of Christmas cookies and a bûche de Noël. Good times."
Overall, Ms. DeMarse said, things are going well at TheStreet, a media operation with a limited but generally wealthy and loyal core audience of active investors.
"It's never been a straight shot for me," Ms. DeMarse said. "I've never had the opportunity to ride a real growth engine, except for Bloomberg. Since then, it's been trying to breathe life into brands that are undermanaged."