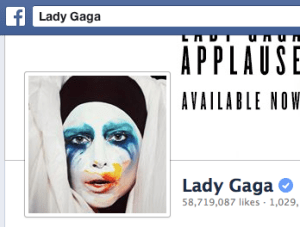 Just in case the country's biggest social network wasn't stressing everyone out enough already, Facebook is now developing an app that will only be available to its most popular members.
The app would only be available to the most important of Facebook VIPs, All Things D reports, and would enable stars (read: probably their flaks) to "quickly respond to fans on the fly, and become a part of the conversation," which also sounds pretty stressful.
Facebook is toying with the famous-person app because they want to compete with Twitter's enviable celebrity-fan interaction activity, All Things D reports. So it's kind of like how Facebook and Instagram have tried to compete with Twitter and Vine by adding hashtags, blue "verified" check-marks and video features. So it's only a matter of time before every new Facebook user has an egg  for a default pic, too.
It's still unknown whether or not Facebook will go forward with the app, so in the meantime, wannabe stars will just have to gauge their popularity in the old-fashioned ways, like talk show appearances and Twitter followers.