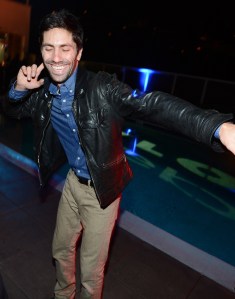 Twitter was founded so that lonely people could finally have a platform through which to mock Real Housewives together. And a recent Nielsen study shows that sometimes, tweeters are not only validating each other's negative opinions, but also helping to raise ratings for the TV shows they love to mock.
In a survey of broadcast prime-time programming, Nielsen found that Twitter activity caused statistically "significant changes" 29 percent of the time. TV executives, meanwhile, can point to examples where lots of Twittering didn't seem to do much for ratings — like "Sharknado"  – or where there was lots of Twittering, but ratings actually declined — like last year's VMA ceremony on MTV.
The boosts happen most often with reality shows, an exec said, solidifying our (anecdotally-based) theory that we use Twitter most to bond over mutual disdain.
Twitter snark certainly can make reality shows more enjoyable. We just hope these new findings don't encourage news shows to continue displaying tweets on the screen in real time. That impresses no one, you guys. No one.