For the discerning screen collector connesoir, there are several shivs from season 5, episode 8, where Walter White hires 9 hits across several prisons in two minutes. Relive this exciting episode by shiving your favorite Breaking Bad binge-watching partner in mutual seppuku. Bids start at $100.
One with eyes, one without. (Though no bear with only half a charred face, as a visual spoiler for the fate of Gus Fringe?) Bids start at $1,500.
For your favorite chicken brothers. Bidding starts at $150 for these 2-gallon buckets.
Jesse Pinkman's pimped-out 1982 Cheverlot with the crazy hydraulic system starts at $2,500. But remember, it's not really drivable since Hank and Tuco's shoot-out.
Skylar's 1991 Jeep Grand Wagoneer--in working condition (though it leaks oil!)--for $7,125.
Belonging to Leonel and Marco Salamanca, this rubber-headed axe goes for a starting bid of $50. It's a steal!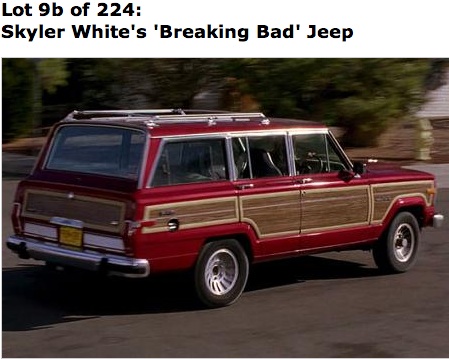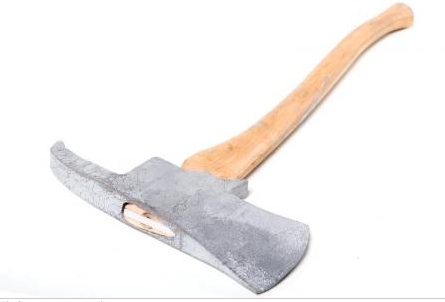 With next Sunday's finale of Breaking Bad causing a nationwide epidemic of panic attacks, it's time to relax a bit and see all the fun stuff we can still salvage from this train wreck of emotions.

AMC's hit show is auctioning off several key items from the five seasons of Walter White's days as a meth kingpin, including the Breaking Bad teddy bear from Wayfarer Flight 515's collision with the chartered plane, and the former chemistry teacher's tighty-whities.
Click through the photos to see some of the items we are bidding on!