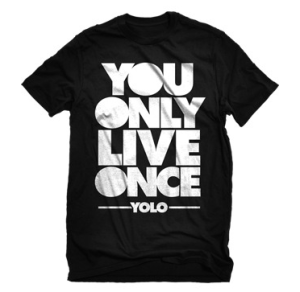 Poor parents. It's easier to decipher the Koran then to figure out what the words YOLO, ratchet and noob mean. A recently released survey said that 66 percent of  parents polled admitted that they have no clue what their kids are writing on the Internet — and it's leaving them baffled.
According to the mouse-eared researchers at Disney, of the 1,000 parents surveyed only "handful" of them knew what YOLO meant. The survey took place in the United Kingdom, which explains why words like "savage" (that means "good"), tekkers ("skills") and reem ("cool") were also included. So if makes you feel better, Prince Philip, we don't get it either.
But there are other words that are common millennial vernacular over here in the U.S. They are dece ("decent"), ratchet (ugh) and noob. All of those words apparently landed in Disney's "digital urban dictionary" that teensplains common online diction.
A Disney spokesman told the Telegraph blames parents for being so clueless: "We have a list of the top words to denote something positive or negative, the point being that parents don't really know what their children are saying online."
Dr Claire Hardaker, a linguistics professor, credited the Internet for teens' affliction for creating new words because that's where they spread, but the trend is similar to our parents creating terrible words like "phat" and "gnarly."
"And with young people increasingly communicating online, soaking up dozens of new words, slang language is evolving at lightning speed, particularly words of praise or insult," she said.
Sorry bb.