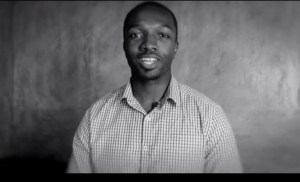 A notorious kingpin of the Baltimore drug trade wants to sway your vote in the Brooklyn district attorney's race.
Well, at least the actor who plays one on television.
Stars of The Wire, Law & Order and Lights Out appear in a new video touting candidate Ken Thompson and urging voters to reject longtime incumbent Charles Hynes.
"All you have to do is look at the facts and look at his record," actor Chris Noth, who plays a prominent detective on Law & Order, says in the video. "And you will agree with me it's time for a change. I think character counts. I think he's a man of his word."
Jamie Hector, an actor and activist known for his role as a ruthless drug lord on The Wire, further lavishes praise on Mr. Thompson, a former federal prosecutor, calling the candidate a "long time friend." Mr. Hector had previously endorsed Mr. Thompson and was at Mr. Thompson's campaign launch.
The video also takes shots at Mr. Hynes, who is facing mounting criticism for his office's alleged mishandling of certain cases. Holt McCallany, a star of the cancelled drama Lights Out, said Mr. Hynes's tenure "has been plagued by incompetence, corruption, prosecutorial misconduct and abuse of power."
The Hynes campaign dismissed the attack
"We are not about wealthy celebrities who don't share the same problems as Brooklyn residents," Hynes spokesman George Arzt told Politicker. "We are about delivering programs, including alternatives to incarceration and stopping domestic abuse, that actually benefit communities. Fancy people do not make helpful results."
Watch the ad below:
[youtube=http://www.youtube.com/watch?v=rIS94FKqPNc&w=420&h=315]