A Brooklyn kiddie dance studio has good news for New York's tiniest valets.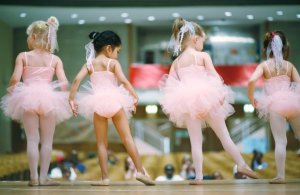 Apparently being too young to walk doesn't mean a tyke can't dance. Cobble Hill Ballet now accommodates its wee primas by offering stoller-only gated parking.
School owner Colette Linton-Meyer said the space was created during a recent renovation at the Carroll Gardens studio to alleviate safety issues with strollers on stairs. Not to mention concerns about leaving your trophy Bugaboo somewhere the peasants can touch it.
No word yet on whether the new lot has helped combat grand theft stroller.