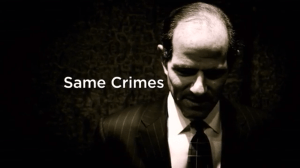 In the clearest sign yet that the race to become the next city's comptroller is neck-and-neck, the two candidate launched attack ads tearing into each other today.
They were tough.
Manhattan Borough President Scott Stringer took direct aim at the prostitution scandal that felled ex-Gov. Eliot Spitzer's political career five years ago.
"Spitzer jailed people for prostitution and financial crimes, but when he got caught doing the very same thing, he held himself to a different standard," Mr. Stringer's ad declares after touting his newspaper endorsements.
Mr. Spitzer's ad is also intense, firing off at Mr. Stringer for opposing term limits in 2009.
"Term limits were voted in by the people," the narrator recalls. "Until 20 year career politician Scott Stringer worked to destroy them."
The Spitzer ad was officially released first and Mr. Stringer's spokeswoman claimed their ad was released in "direct response" to the Stringer camp's attack. But Mr. Stringer's ad was reportedly already cut and ready to go, before Mr. Spitzer's surfaced.
In any case, the comptroller's race has had a sharply negative tone ever since Mr. Spitzer jumped in at the the last minute, turning what had been an unchallenged contest for a wonky position into late night talk show fodder. The two candidates have been pummeling each other in the press, debates, on Twitter and, now, in televised ads.
Watch both below:
[youtube=http://www.youtube.com/watch?v=Oi8HWJ88wtE&w=420&h=315]
[youtube=http://www.youtube.com/watch?v=cmVAF9Sxo6M&w=420&h=315]