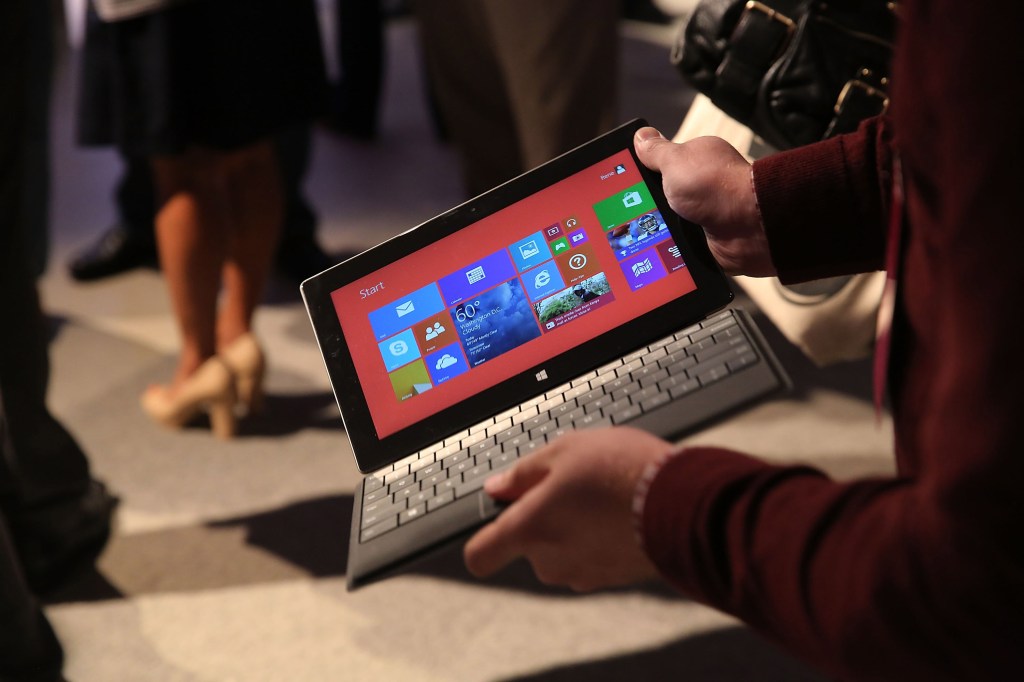 The Microsoft Surface 2, we can safely assume, probably won't dominate America's Christmas lists. There's good news, though! Someone wants them. The bad news is, it's an airline.
AllThingsD reports that Delta plans to use the devices to replace its 11,000 pilots' burdensome paper flight books, which contain handy things like navigational charts, so let's hope MSFT throws in some spare chargers. The move is supposed to save the airline $13 million in fuel costs, which makes us wonder just how damn big these flight books are. This is in addition to handing out Windows Nokia phones to 19,000 flight attendants, mostly for processing drink transactions.
American Airlines pilots got iPads instead. Can't wait to learn how they'll use them to screw me over on my next vacation.