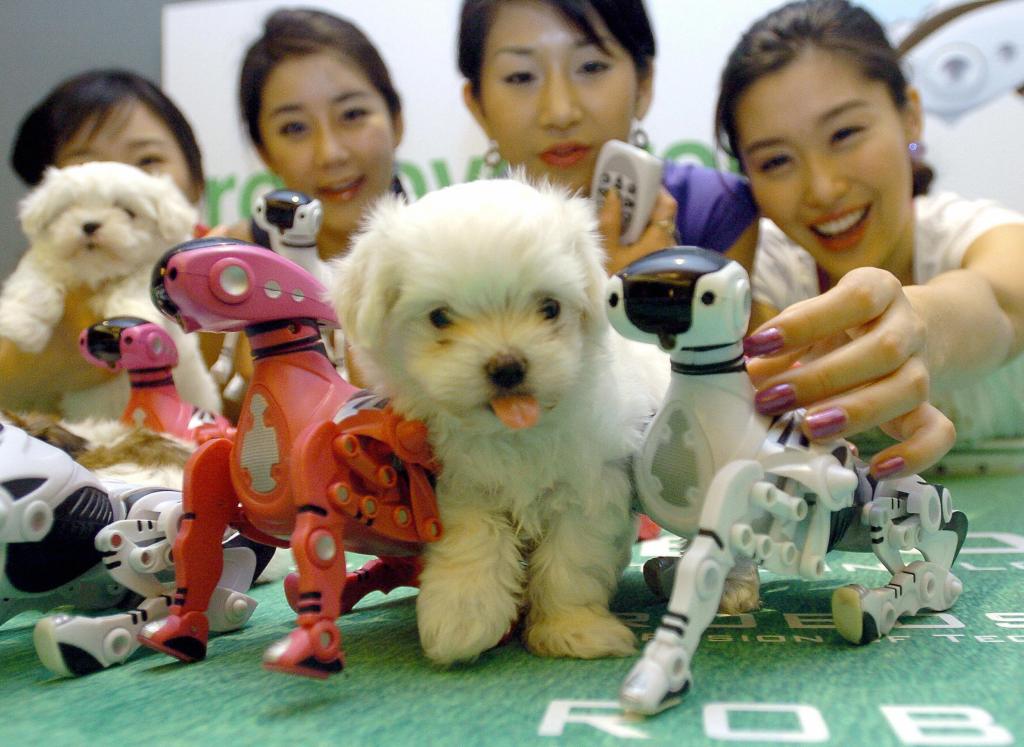 Well, here's an interesting science story that will almost inevitably be turned into a sob-inducing Pixar short. Popular Science reports that, according to a recent study, dogs are totally down to interact with robots like they're living, breathing human beings.
The "robot" wasn't so much a convincing simulacrum of homo sapiens as a computer propped on top of a unicycle with some gloves attached. But it spoke in a pre-recorded human voice and pointed its mechanical arms, and the dogs' owners treated it like a fellow human. That was good enough for the pups, according to Popular Science:
"While the dogs didn't interact with the robot to the same extent that they normally do with humans, they spent more time hanging out near the robot or looking at its touchscreen head when the robot behaved socially. They were better at finding hidden food in the room when the social robot pointed to it, rather than the asocial one, though neither held a candle to the results when a human pointed to the food."
So don't worry, dog lovers–you haven't been replaced. Yet.
Whatever, call me when robots can cat sit. Kidding! Cats don't need company.