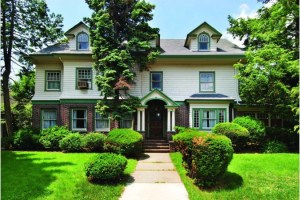 We may not be able to agree on a name for the neighborhood—is it Flatbush? or Ditmas Park? or Prospect Park South?—but at $2 million, the house at 114 Westminster Road is definitely a record for a single-lot Victorian home in whatever you choose to call it. (A house at 145 Argyle Road around the corner sold for $20,000 more last year, but it included an adjacent vacant full-sized lot.)
The single-family neighborhood never quite fell as far as the rest of Brooklyn did during the dark days of urban decline, but the surrounding tenement districts did, and Flatbush's remove from the tonier brownstone districts of Brooklyn—Park Slope is on a different side of the park, and good luck trying to cut a clear path through it to get there—has kept it a relative bargain, given its bucolic vegetation, suburban-sized homes and quick commute to Manhattan (half an hour from the Church Avenue station to Times Square on the Q).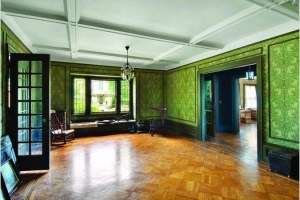 But no longer! It took a while for a house to break the psychological $2 million barrier ($1.9 million was the record set back in 2007), but 114 Westminster, at the corner of Albemarle Road, has finally done it.
The sale did not come easy, though. "Every broker in the world had it," Mary Kay Gallagher, whose eponymous firm, which specializes in Victorians in Brooklyn, eventually brokered the sale, told The Observer. "Stribling had it"—they wanted $3 million at one point—"Corcoran had it"—they wanted $2.8 million.
"The space was great," Ms. Gallagher said, "but it needed a ton of work." Fortunately, the buyers are Stephen Tanenbaum, an architect who works in Dumbo and specializes in high-end residential renovations, and his wife Alisa Stratton, a lawyer. They have three kids, as to be expected of a family buying a six-bedroom house, and are moving from Cobble Hill.
But Ms. Gallagher's the one who got it. "We had it for 13 years," she said. Given the time on the market, we can't imagine that the seller—Shirley Dinhofer, who resides on the Upper East Side—was easy to work with.