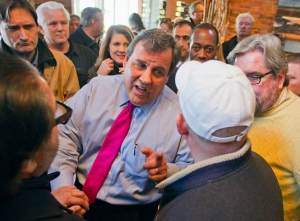 The Election Law Enforcement Commission has approved more than $7.2 million in matching funds for the reelection campaign of Gov. Chris Christie.
The match gives the governor a total of $11.3 million raised for his campaign. Christie elected to take matching funds late last month, choosing to forego the traditional fundraising route many expected him to take in favor of the state program, which awards $2 for every $1 raised by the candidate.
Christie's opponent, state Sen. Barbara Buono, accepted state funds in the primary election and plans to do so again in the general election, however, ELEC has yet to approve Buono's first submission of $444,000, nearly a month after the Democrat announced she was filing for the program.
A candidate must raise at least $380,000 to qualify for the program and the state does not match the first $122,000. That ELEC has not yet approved the submission could be an indication that there is a problem with some of the donations.
ELEC Executive Director Jeff Brindle said the agency is still in the process of reviewing Buono's initial submission.
"We have basic guidelines and requirements for matching funds and there are times when certain contributions are rejected. "Basically, our staff goes through a review process and as soon as we approve all of her submissions her matching funds will come."
Buono submitted her first round of donations on Aug. 6, two months after the beginning of the general election season. She has made no secret that fundraising has been difficult for her campaign and despite the parity that comes with the matching funds program, to date she has been outraised by Christie nearly 10 to one.