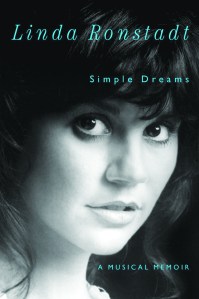 Simple Dreams: A Musical Memoir
By Linda Ronstadt
(Simon & Schuster, Sept. 17)
As the queen of soft rock, Linda Ronstadt was at the center of L.A.'s Troubador music scene in the 1970s. In a rare memoir by a musician that doesn't make use of a ghostwriter, Ms. Ronstadt—who can no longer sing due to complications from Parkinson's disease—walks us through her long, strange career. During her humble beginnings, future Eagles co-founders Don Henley and Glenn Frey, two of the biggest jerks in rock 'n' roll, were her rhythm section. She essentially made the late, great Warren Zevon famous by covering his songs before anyone ever heard them. She was at a practice session during which Keith Richards played Wild Horses for Gram Parsons for the first time, and Parsons asked to cover the track before the Rolling Stones released it on Sticky Fingers. Her book is also honest about some of her less illustrious accomplishments—her cocaine habit in the '70s, for instance, which would have put Stevie Nicks to shame.
Doctor Sleep
By Stephen King
(Scribner, Sept. 24)
Thirty-six years later, a sequel to The Shining. Danny Torrance, fiction's ultimate kid with daddy issues, is now middle-aged with a drinking problem. Still a psychic, he doesn't shine as brightly as he used to, now using his abilities to comfort dying patients at  his job in hospice care. He encounters a young girl with similar mental abilities and helps her with her power, and he tries to protect her from a roving gang that feeds off children who possess paranormal capabilities.
Levels of Life
By Julian Barnes
(Knopf, Sept. 24)
A book-length essay on grief by the Man Booker Prize-winning author of The Sense of an Ending. Mr. Barnes explores his continuing sadness about the loss of his wife, literary agent Pat Kavanagh, who died in 2008 from a brain tumor. Far from a confessional memoir, the book begins with a history of 19th-century ballooning and aerial photography then moves into Mr. Barnes's loss while maintaining a certain level of opacity—his wife is not mentioned by name. Mr. Barnes looks at loss at a primal level, making his personal grief nearly transcendent.
Half the Kingdom
By Lore Segal
(Melville House, Oct. 1)
Lore Segal, a consistent if not prolific novelist, returns with a short work of fiction about growing old and losing control of one's mind. The novel follows one Joe Bernstine, who runs a think tank devoted to the apocalypse (called the Concordance Center), and his family as they investigate an unexplained rise in Alzheimer's patients at a Manhattan hospital. At 85, Ms. Segal's latest work is a funny and remarkably touching portrait of mortality.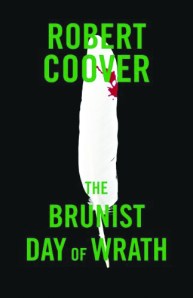 The Brunist Day of Wrath
By Robert Coover
(Dzanc Books, Oct. 15)
We are officially in a season of sequels. Here, Robert Coover pens an 1,100-page follow-up to his 1966 debut, The Origin of the Brunists—a book nominally about a religious cult that forms around the lone survivor of a mining accident that killed nearly 100 people in the fictional town of West Condon. That most-assured of first novels careened off in several directions at once, changing genres and moods abruptly. The new book is set five years after the events of the first, with Mr. Coover's creepy fundamentalists awaiting the end of the world.
Norman Mailer: A Double Life
By J. Michael Lennon
(Simon & Schuster, Oct. 15)
Norman Mailer gets a massive critical reassessment at the hands of journalist (and the author's longtime friend) J. Michael Lennon. This in-depth portrait reveals Mailer as simultaneously one of our more celebrated and reviled literary figures and thoroughly ahead of his time, often to a fault. Critics savaged him for being too obscene, too radical, too unfaithful to his initial promise as a sentimental realist in his debut, The Naked and the Dead. Mailer didn't help matters by claiming to be the most talented writer ever to write in English and stabbing his second wife in the chest. Still, Mr. Lennon's book does a nice job of offering a second opinion on some of Mailer's less-appreciated works. Speaking of which …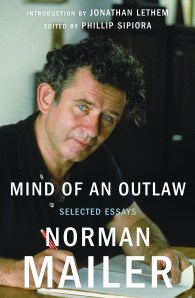 Mind of an Outlaw
By Norman Mailer
(Random House, Oct. 15)
A 656-page collection of Mailer's essays—including his most famous piece of short nonfiction, "The White Negro"—and also many long-uncollected works. Other essays include "A Credo for Living," a writerly manifesto from 1948, and his dated, but oddly endearing, "The Homosexual Villain," an apologia for the depiction of gay characters in his novels. Consider October to be Norman Mailer Revival Month.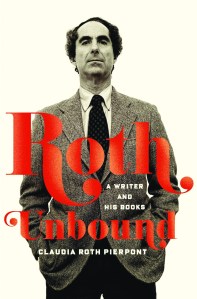 Roth Unbound:
A Writer and His Books
By Claudia Roth Pierpont
(Farrar, Straus and Giroux, Oct. 22)
American literature's greatest retiree may have announced he won't be writing any more, but we can't get rid of him that easily. He turned 80 this year, and he announced that he'd participate in an authorized biography by Blake Bailey. Before that happens, we have this critical study by New Yorker scribe Claudia Roth Pierpont. More than a mere collection of essays about Mr. Roth's vast output, the book is a creative portrait of the writer through a discussion of his work. There's also plenty of anecdotal asides from Ms. Pierpont, who has been a friend of the author for years.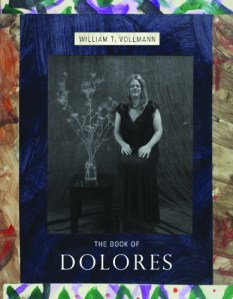 The Book of Dolores
By William T. Vollmann
(powerHouse Books, Oct. 29)
William T. Vollmann has composed massive tomes on illegal immigration, the history of violence and Japanese Noh theater, among other topics, and he is a master of stunt journalism, having hoboed on trains across America and traveled with a band of Afghan Mujahideen. In this latest book, he tackles a slightly more specific issue: the creation of his female alter-ego, Dolores, writing about what it's like for a heterosexual man to dress, act and live as a woman. Are there pictures? Yes, reader, there are plenty of pictures.
American Mirror: The Life and Art of Norman Rockwell
By Deborah Solomon
(Farrar, Straus and Giroux, Nov. 5)
Art critic Deborah Solomon writes the definitive biography of Norman Rockwell. Ms. Solomon looks beyond the artist's quaint paintings that graced the covers of The Saturday Evening Post for decades to uncover a deeply troubled man, racked with depression and insecurity. She also makes a strong case for his talent as an artist—and not just a popular illustrator of magazine covers. With access to unpublished letters and papers, Ms. Solomon has endeavored to create an image of Rockwell that is as detailed and illuminating as the artist's own work.