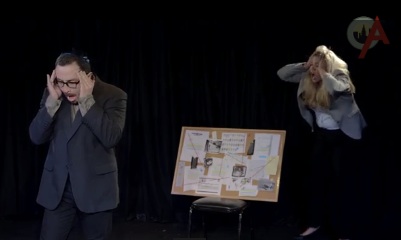 Eliot Glazer, half of the genius sibling duo behind "Shit New Yorkers Say" reminds us that there is life after Breaking Bad. Specifically, Homeland starts up on Sunday night, and Showtime's arresting security drama about a bipolar agent–and the secret terrorist she loves–is rife for musical parody.

[youtube=http://www.youtube.com/watch?v=s2oT1qpu0MA&w=420&h=315]
Oh fun! Do Masters of Sex next!