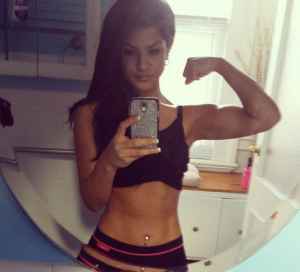 Organizers behind the Hong Kong Marathon are so annoyed with your vain selfies that they've decided to ban them at future events. The restriction is a result of a runner pile-up during last year's event when a woman stopped at the beginning of the race to take a picture of herself, which triggered a domino-like effect as other participants crashed into her.
So, sick of that nonsense, organizers said Tuesday that they have banned runners from using cell phones at next year's event. To get their point across, organizers are launching an "anti-selfie" message on local and social media to alert runners that selfies are best saved for the sidelines.
Marathon chairman William Ko said the ban is meant to remind people that using a cell phone while simultaneously running several miles is not the smartest idea:
"What we've been trying to do is to get the message across to take care of yourself and to take care of other runners," said Mr. Ko. "For the race itself we will have officials to hold some message boards to remind people not to take photos at the start, on the route or at the finish because it is dangerous."
Remember, we did this. We have no one to blame but ourselves.