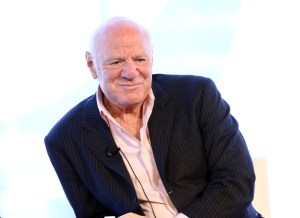 Barry Diller is considering selling The Daily Beast, Bloomberg reports.
Yesterday's news of Tina Brown's departure from The Daily Beast, prompted  speculation about the fate of the already unsteady publication. Today, some questions might have been answered, thanks to "a person with knowledge of the matter" who told Bloomberg that the IAC chairman is considering selling the Beast after Ms. Brown's impending exit in January.
According to Bloomberg's anonymous source, Ms. Brown and Mr. Diller had discussed the possibility of selling The Daily Beast before Ms. Brown—who founded the site in 2008—announced she'd be leaving. The source notes, however, that IAC, The Daily Beast's parent company, hasn't made any official moves towards making a sale.
But an official move may happen quite soon. According to a newsroom memo obtained by Capital, the Beast's future will be decided by the first week of October (almost exactly a year after Ms. Brown announced that Newsweek, which merged with The Daily Beast in 2010 and was sold to The International Business Times this past summer, would cease to be a print publication).
"I leave The Daily Beast knowing it has never been better," Ms. Brown said yesterday in an announcement of Tina Brown Live Media, her new venture. "There is in place a brilliant team of gifted editors and writers who will continue to win prizes, break important news and blaze a Beastly trail."
Better "blaze that Beastly trail" while there is still a Beast to blaze it at. October is fast approaching.