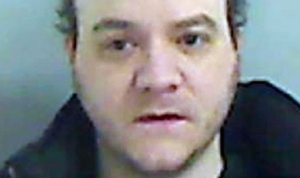 A British man who posed as Justin Bieber in a sick attempt to blackmail young girls is headed to jail, according to The Guardian. For nearly three years, Robert Hunter would creep on Facebook, Skype and MSN posing as the pop singer to get young girls to strip for him and perform sex acts via webcam.
Mr. Hunter was recently sentenced to 14 years in prison for what police officials are calling "sadistic exploitation." The Guardian reports reports that the 35-year-old's deep net of trawling stretched to girls from several countries, including Europe, Asia and the United States. More than 800 pictures and videos were discovered on his computer.
His impersonation of Mr. Bieber was apparently one of the several aliases that he used to scam girls since 2010. Even when was arrested in December 2012, he somehow continued to target young girls. A victim in Australia contacted police and traced the alias to Mr. Hunter.
Prosecutor Richard Bennett said he pretended to be a teenager or used methods reminiscent of an episode of Catfish to trick the girls into getting them to perform sex acts:
"On each occasion he was able to disguise his true age and identity by the clever use of images of young boys or by pretending that his computer wasn't working properly." said Mr. Bennett. "As a further demonstration of the naivete and innocence of his victims, he was also able to persuade some that he was the music artist Justin Bieber."
Disgustingly, Mr. Hunter blackmailed his victims into agreeing to his demands or else he'd release the videos — which he did regardless without their knowledge. His defender said he was "remorseful for his actions and the distress he had caused."