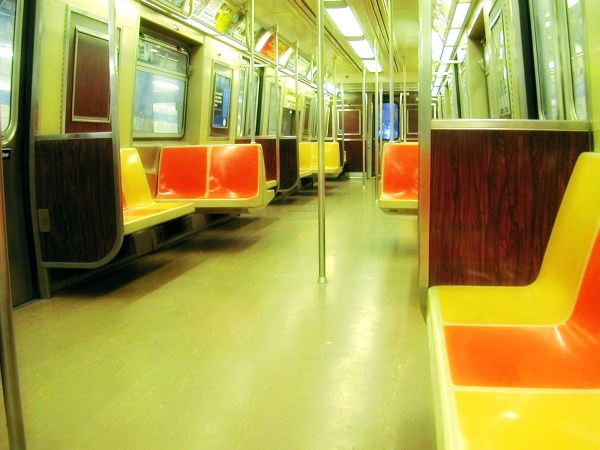 The verdict is in, but hardly surprising: the R-train — stretching from Forest Hills to Bay Ridge — is officially New York's worst subway line.
Only 56 percent of announcements made on R-trains are audible, compared to the 86 percent systemwide average, according to a new survey by the Straphangers Campaign. It's the third year in a row that a little over half of announcements reached passengers' ears.
While the numbers sound incriminating, the MTA is thrilled. Spokesman Kevin Ortiz said he was pleased with the result, optimistically pointing out to the Daily News that most R-train announcements in the past couldn't be heard — if they were made at all.
"We hope transit officials continue this positive trend, giving riders the information they need when regular service is affected," he said.
Audible messages announcing station stops, transfers, service disruptions or delays might not matter to seasoned subway riders, but they are crucial to riders who are vision-impaired or tourists rattled by the underground maze. Of the city's 24 subway lines, only 11 offer audible announcements 96 percent of the time. The newer L and Q trains break the bell curve, transmitting crisp announcements around the clock.
Until recently, the R-train's regular cars — marked by 1970s wood panelling and blood-orange seats — were the oldest in service, lacking the automated announcements characteristic of newer cars. Thanks to Sandy, passengers are temporarily riding newer models until repairs on the Sandy-damaged Montague St. tunnel are completed. R-train patrons can expect the old cars back next year.