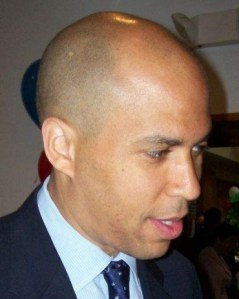 A new poll released today shows that both the gubernatorial and Senate races are tightening .
Gov. Chris Christie leads Democrat Barbara Buono 52 to 34, according to the new Kean University poll. The 18-point margin is the closest of any poll to date and well below the 34- and 28-point margins predicted yesterday by Quinnipiac and Stockton, respectively.
On the Senate side, Newark Mayor Cory Booker leads Republican Steve Lonegan by a 19-point margin, 52 percent to 33 percent. That margin falls right in between the 12-point margin predicted yesterday by a Quinnipiac poll and the 26-point margin outlined Monday in a Stockton poll.
"It's not particularly surprising that the races are tightening up – generally, that's what happens as the election nears," said Terry Golway, director of the Kean University Center for History, Politics, and Policy, which commissioned the poll. "What's interesting is that the Governor's approval numbers are significantly higher than his numbers as a candidate. Sixty-six percent of respondents said they strongly approved or somewhat approved of his job performance, but 52 percent said they would vote for him. That shows that the Governor remains personally popular even among critics, and that gives him a huge advantage as we move towards Election Day."
Christie, who has gained national celebrity over the past three years, enjoys huge name recognition with 97 percent of respondents saying they are at least somewhat familiar with him. By contrast, just 62 percent say they are at least somewhat familiar with Buono, though that number has risen since April when it stood at 35 percent.
Other findings from the poll include:
74 percent of respondents said they would vote in favor of a ballot question that would raise the state's minimum wage from $7.25 an hour to $8.25 an hour.
47 percent said that if Christie decides to run for president in 2016, he should resign as governor (if he wins re-election in November).
55 percent said they would support gay marriage if it were on the ballot (Governor Christie has suggested he favors leaving gay marriage to the electorate.)
49 percent oppose the legalization of pot for recreational use in New Jersey.
72 percent said that shore property owners should be forced to accept the construction of dunes designed to protect the coastline from future storms.
The poll surveyed 1,000 likely voters and has a margin of error of +/- 3 points.