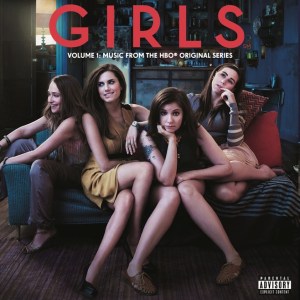 Update: According to Brokelyn.com, the real author of this post was not an Oberlin graduate at all (could have fooled us), but a Wesleyan alum named Harris Danow, a writer's assistant on The Newsroom, who for some reason decided to funnel his creative talent into writing fan fiction about being Lena Dunham's gay ex-lover.
L Magazine referred to it as "fan fiction," but the insanely long rant about Lena Dunham's Dick on Craigslist discovered today seems to come straight from the source–if not from her Oberlin ex-boyfriend, than someone who has spent a lot of time researching how this guy would react to the Girls creator's meteoric rise to fame.

The nearly 20,000-word essay is too long to reproduce here in full (not to mention full of disturbingly intimate details) but has enough Oberlin-specific references to give us pause about this person just being a delusional stalker fan. (Portnoy's Complaint? The Feve? The red hoodie?) The guy goes on to explain, in between long asides about porn that serve only to explain how hetero he is, that Ms. Dunham's multiple descriptions of her college ex being gay have been unfounded (to say the least).
But now this mystery man's life has been ruined, thanks to the popularity of Girls among, well, Brooklyn girls. Just look what happens when this guy tries to go on a date!
I know I confided in you that I read all the Baby-sitters Club books. And that, yes, I like the occasional finger up the butt. But you know I'm not gay. I guess this was just you fucking with me.

Despite my confidence being at an all time low, the day wasn't all bad. BabyUnicorn85 finally wrote me back and we were meeting at Last Exit in Brooklyn Heights. I got there early and sat at the bar with a Maker's Mark, jotting down play ideas in my Moleskine. I didn't really have any ideas, but wanted her to think I was a cool, writerly type.

I was midway through my second Makers when she arrived. She was much more attractive than her pictures. In fact, she was beautiful. Her figure was movie-star thin and wrapped in a tasteful dress that teased just the right amount of cleavage. Freckles sprinkled her cheeks and bounced off her big hazel eyes. Her skin was tan and even toned, and hinted at Sundays in Prospect Park wearing coconut oil. She even smelled beautiful, like expensive French shampoos.

The point is, Lena, she was way out of my league.

You know me. With girls like that I generally talk too much, or keep looking sideways to hide my nose. But something happened that night. Maybe the bartender put something in my drink. All I know is that I entered a trance-like state. The usual desperation that I emit like cartoon stink lines gave way to an easy confidence. My jokes landed. My stories charmed. My eyes made contact. I even listened in a way that made her feel heard. It was amazing. For a few short hours, I was the guy I always wanted to be. I wish you could've seen it.

If you asked me what we talked about, though, I couldn't tell you. That's how in the zone I was. But then she touched my knee and said–

— Do you watch Girls?
First of all, can we just say that nothing is straighter than a guy talking about a woman's skin tone? Secondly: There are a lot of ways to get in touch with Ms. Dunham, not limited to her very receptive Twitter account. Putting a way-too-long Dear John letter with way too many personal details onto Craigslist is a quick way to get attention, but the fastest way to Ms. Dunham's heart and good graces (at least long enough for her to read your play, which "Time Out called 'the pedestrian navel gazing of an entitled twenty-something,'" according to your essay)? Probably not the smartest move. At the very least, this should be great fodder for Elijah's character next season.